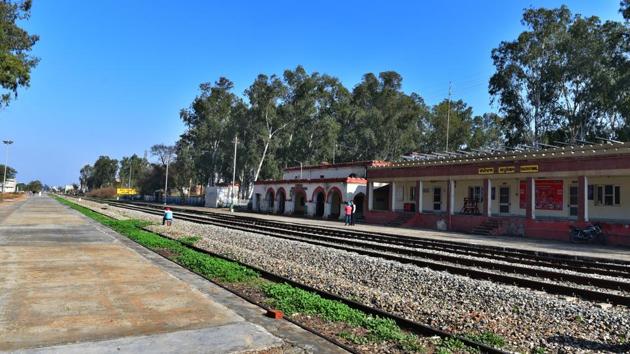 Amazon, Coca-Cola may lease Railways goods sheds to build warehouses
Amazon and Coca-Cola are among companies eyeing goods sheds of the Indian Railways to improve their supply chain.
Livemint, New Delhi | By Jyotika Sood and Utpal Bhaskar
UPDATED ON MAY 04, 2018 03:00 PM IST
Top companies including Amazon and Coca-Cola may lease Indian Railways' goods sheds, located in prime areas in big cities, and turn them into mechanized warehouses for their logistics networks.
Around 50 such railway goods sheds out of 300 located across India will be leased out to private companies on a public-private partnership (PPP) basis in the first phase by Indian Railways (IR) to help shore up its revenue.
"Railway has taken initiative to modernise good sheds... with private investment. As a pilot project, three divisions of IR — Dhanbad, Vizag and Delhi — have been identified for the same. The identification of private parties for the same is under finalisation," Railway Board chairman Ashwani Lohani told Mint on Thursday.
Amazon and Coca-Cola are among companies eyeing the goods sheds to improve their supply chain, said a senior railway ministry official, requesting anonymity.
"Several companies such as Amazon and Coca-Cola, along with logistics firms, FMCG (fast-moving consumer goods) firms and auto companies are keen on developing goods sheds into freight godowns where they can store their products in transit," the official said.
An Amazon India spokesperson said in an emailed response, "We do not comment on what we may or may not do in the future."
In an emailed response, Coca-Cola said, "we do not comment on any speculative news and there is nothing to report about the partnership in question at this point in time".
The national carrier will initially conduct pilot projects in three divisions out of 73 across the country before implementing the plan.
"Railways had outsourced a study to consultancy firm AT Kearney on the modernization and transformation of godowns. The firm suggested that the Railways take the private route. The three DRMs (divisional railway managers) will be empowered to take it on PPP mode," the official said.
Indian Railways is trying to boost non-fare revenue from sources such as right-of-way charges, advertising, land monetization, catering and parking amid intense competition from airlines and road transport to carry passengers and goods.
"The revenue model for the project is still being prepared. Warehousing on prime railway land is a promising investment and helps bring back freight, which the Railways is losing to road and air transportation," said a second railway official who also did not want to be named.
Each shed would require an investment of Rs10-20 crore for renovation. The sheds will be outsourced for development and operations on lease for a period of 30-35 years, depending on individual cases and locations.
"Non-availability of freight storage at railway stations leads to double handling of products logistically and raises logistic costs. It is a good investment proposal, provided the Railways are committed to giving priority to freight trains and introducing a freight schedule," said a senior executive at an FMCG company, requesting anonymity.
The rail and road ministries are working in tandem to ensure that logistics costs for firms are reduced to 8% of the cost of a product. India has been grappling with high logistics costs of 14%, which make its exports uncompetitive vis-à-vis those of China, where logistics costs add up to 8-10%.
Freight traffic is a major source of revenue for the Indian Railways. However, the preference given to passenger trains means freight trains often get delayed. As a result, the national carrier has been losing business to road and air transportation.
Close