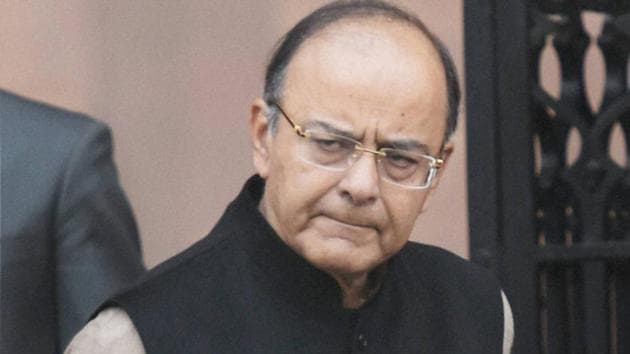 Budget likely to focus on growth
Finance minister Arun Jaitley is looking to present a growth-oriented Budget on February 1.
UPDATED ON JAN 02, 2017 02:33 PM IST
Finance minister Arun Jaitley is looking to present a growth-oriented Budget on February 1.
With the fiscal deficit target of 3.5% for 2016-17 well on track, the government is likely to up the target for the next fiscal to focus on boosting economic growth, sources said. This would also mean a huge boost for public spending directed towards infrastructure, health and rural sectors.
The sudden withdrawal of high currency notes of R500 and 1,000 on November 8 has led to an acute shortage of cash, and according to analysts, will bring down economic growth. Demonetisation is set to shave off 100 basis points from the GDP growth rate, experts have said. This will directly affect jobs and bring down wages.
"A fiscal deficit target of anywhere less than 3.5% is a comfortable zone to be in, so we will see how to lay the roadmap... a final decision will be taken in due course... a lot of attention will be given to growth," a government official told HT on the condition of anonymity. It will also be an "out of the box" budget, he added.
Read more: Govt to move fast on 'grey' desposits
The government has already done away with the classification between plan and non plan expenditure in the upcoming budget. Besides, from 2017, the rail budget will be a part of the main budget.
The NDA government has come under severe attack from the Opposition after the announcement of the demonetisation drive. Opposition parties have claimed that the poor have been the worst impacted.
With the private sector still shying away from investing and credit demand remaining muted, an expanded public spending will have a multiplier effect on the economy, and will boost GDP growth. While this could somewhat upset the fiscal math, an increased spending would also mean more jobs.
Jaitley is also set to announce big tax cuts, both for personal and corporate income taxpayers, in the budget. The finance minister has repeatedly said that one of the key reasons for tax evasions was the high rate of taxes. On Monday, he said that the country needed to move towards a low tax regime to remain globally competitive.
Close