Cabinet eases norms to allow foreign investment up to 49% in Air India
The civil aviation ministry has said it would invite expressions of interest in buying Air India Ltd after the budget.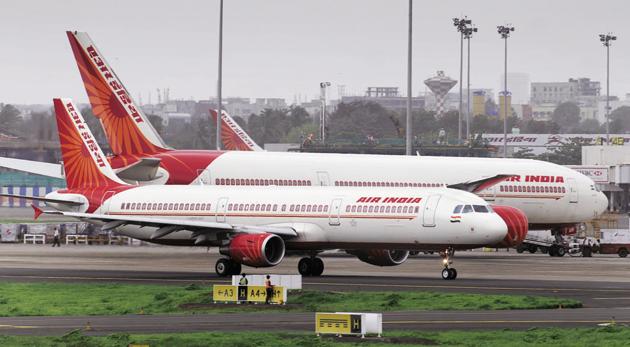 Updated on Jan 11, 2018 07:32 AM IST
Livemint, New Delhi |
Asit Ranjan Mishra
The government on Wednesday relaxed FDI norms in various sectors such as single brand retail and allowed foreign airlines to invest up to 49% in Air India through approval route ahead of its proposed privatisation.
In a Cabinet meeting chaired by Prime Minister Narendra Modi, the government, however, clarified that substantial ownership and effective control of Air India shall continue to be vested in Indian nationals.
"Foreign investments in Air India including that of foreign airlines shall not exceed 49% either directly or indirectly," the government said in a statement.
Existing rules allow foreign airlines to own as much as 49% in an Indian airline, with the exception of Air India.
The Cabinet also approved 100% foreign direct investment (FDI) in single-brand retail through automatic route. It also tweaked the local sourcing norm by allowing such entities to meet the mandatory 30% local sourcing norm incrementally within a period of five years of opening their first store in India.
The civil aviation ministry said on Monday that it would invite expressions of interest in buying Air India Ltd after the budget — indicating the government's resolve to push the process even as a large section of the political class and stakeholders are opposed to it.
A parliamentary panel has asked the government not sell to Air India and recommended that the airline's accumulated debt be written off and that it "function like a public sector undertaking with less government control."
The transport panel of Parliament cited a report by the government auditor, the comptroller and auditor general (C&AG) that noted that Air India has been able to cut 10% of its variable cost between 2012 and 2016. It also argued that the airline pays Rs 4,000 crore as interest on an accumulated loss of Rs 40,000 crore.
The House panel, which asked the government to give five more years to the ailing airline for a turnaround, argued that it earns 60% of its revenue in foreign currency and that this money could end up going to foreign airlines of Air India is privatised. It also expressed concern about the possible job loss for 3.34 lakh people including 50,000 directly.
The panel also pointed out that three of the airline's five subsidiaries (AI Express, the ground handling wing and the engineering branch) are making profits, and questioned the rationale for their divestment.
Close Story