Petrol and diesel prices to change daily from June 16, dealers upset
From June 16, petrol and diesel prices will change every day across the country, in sync with international rates, much like it happens in most advanced markets.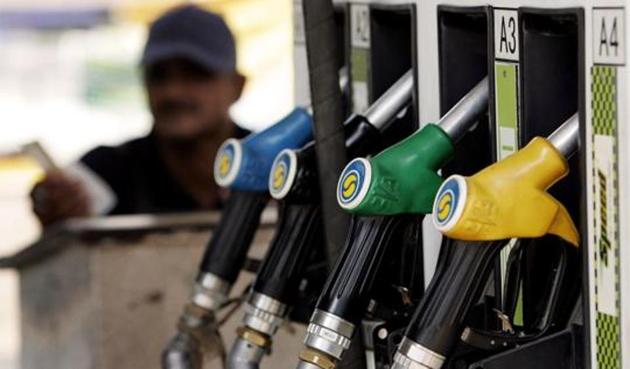 Updated on Jun 09, 2017 02:25 AM IST
Get ready to pay different fuel prices every day from June 16. And if you face delays during late night refills, blame the dynamic pricing that state-run companies are rolling out to change petrol and diesel rates daily, which is expected to insulate retailers from volatility of global crude prices.
An organisation representing dealers across the country said the move entails logistical problems for them and could lead to delays around midnight when the prices will be changed.
Government officials said the decision was taken after the success of a pilot project since May in five cities where prices changed daily at fuel stations fed by the three state-run oil marketing companies -- Indian Oil Corporation (IOC), Hindustan Petroleum Corporation (HPCL) and Bharat Petroleum Corporation (BPCL).
"With a positive feedback on the pilot project, the government decided to allow daily price revision of petrol and diesel. We actually got no complains during the pilot run," said a state-owned fuel retailer.
Private retailers such as RIL and Essar are expected to adopt the new pricing mechanism.
Petrol prices were freed from government control in June 2010 and diesel in October 2014, allowing oil marketing companies to fix retail prices in tune with global crude prices.
"We are not happy as implementation and logistics will be difficult. At midnight it takes a few hours to change the rates. During this time we have to keep our pumps closed," said Ajay Bansal, president of the All India Petroleum Dealers' Association.
"It will take time to shift to the new price everyday, as the dealers will first have to wait for the state-run oil companies to convey the new rates, these have to be fed on all the oil dispensing machines and calculators, then the stock position will have to be measured and meter readings noted," he added.
This could be a speed bump for fuel outlets on India's highways that remain open through the night.
A majority of the nearly 58,000 petrol pumps in India are owned and operated by dealers. And 60-70% of these pumps are on the highways, said the association.
It also sough an automated system to reflect price changes from the state-run oil marketing companies without the intervention of dealers.
Bansal said representatives of the association met oil minister Dharmendra Pradhan to convey their apprehensions.
Technically, oil companies have the freedom to revise rates but very often they are influenced by political considerations. With daily changes, which are unlikely to be more than a few paise per litre, the political pressures for not allowing significant hikes in oil prices will go.
State fuel retailers currently revise rates on the 1st and 16th of every month, based on average international crude price in the preceding fortnight and currency exchange rate.
The last revision in fuel prices was on May 31, when petrol was hiked by Rs 1.23 and diesel by 89 paise. The current price of petrol in Delhi is Rs 66.91 and diesel Rs 55.79.
Close Story