India is Facebook's top priority, driving engagement to catch up with Google
Oct 21, 2016 11:52 AM IST
Companies like Facebook, Microsoft, Google have been fighting to take the maximum pie as India embarks on its digital journey or data revolution.
Ever tried to find out how many apps Google owns on the Indian Android Play Store? The answer is 114. In stark contrast, Facebook owns a measly eight apps -- including WhatsApp, Instagram and Oculus VR.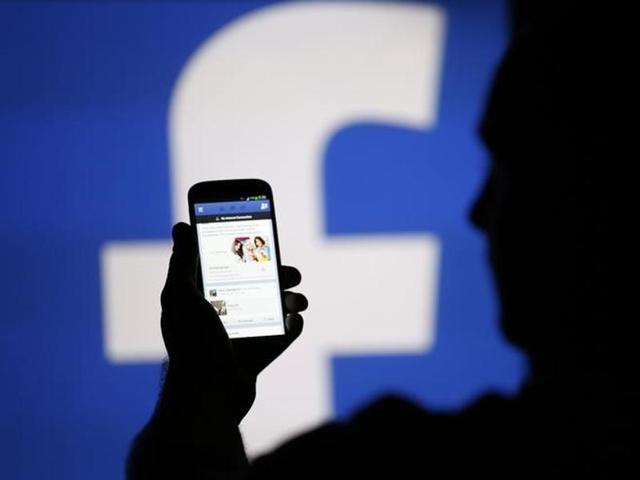 But why are we talking about apps? It is because Facebook says that it doesn't believe in releasing multiple apps to take over a market from competition, but in pushing relevant content and driving engagement.
"Our ideals as a company is different and we believe in pushing more meaningful content for users to drive more engagement along with giving our users the power to control their timeline and which is why we don't believe in releasing multiple apps like rival Google for a market like India which is turning to be our most important market as lift or adoption of some new features is high here," Adam Mosseri, vice president of product management at Facebook, told HT.
"We deeply care about India as we focus on building for the next billion people coming online and hence we are committed to learning about how people everywhere use our product, and making sure Facebook works for them. Connecting the next billion people on Facebook means understanding these differences and building better experiences to work on all connections, devices, and regions," he explained.
Companies like Facebook, Microsoft, Google have been fighting to take the maximum pie as India embarks on its digital journey or data revolution. The country presents itself as the new revenue generating region with millions of users coming online for the first time mostly via smartphones.
Read | Stream Facebook videos on TV from smartphone now
While Google has been trying to get more users with different apps and their offline versions, Facebook is looking at more engagement with newer features like automised NewsFeed, 360-degree videos, the Live broadcast feature, sports and Bollywood engagement along with supported initiatives like Express WiFi, Facebook Lite app and Instant Articles. Instant Articles, which only works on smartphones, is a new format for news stories that opens nearly five times faster on a 2G network when compared to an original format on a 4G connection.
Facebook Wi-Fi was launched by the company after Free Basics was banned in India. Express Wi-Fi allows India's mobile phone owners in underserved locations to purchase data from local internet service providers in order to access the internet. A pilot version of the program, in partnership with a state-owned telecoms provider, is currently live at 125 rural Wi-Fi hot spots in the country.
"Express Wi-Fi empowers local entrepreneurs to help provide quality internet access to their neighbours and make a steady income," writes Facebook on its Internet.org website. However, Mosseri said that the company was looking to work with local internet service providers or mobile operators as they are able to use software provided by Facebook to connect their communities.
"The engagement levels globally has gone up to 52 minutes per user including an increase in time spent by users in India. The engagement is rising in India and it may overtake anytime but that also depends on a lot of variables including internet penetration," Mosseri said adding that the last data revealed showed that the US market had an engagement of 45 minutes per user.
"As of the end of Q2 2016, daily actives on Facebook in India had grown 22% year over year, compared to a 17% increase in daily actives on Facebook worldwide," Mosseri said adding that "not including Likes, more than 50% of the reactions used in India are 'Love' emojis, and more than 30% of Reactions used in India are 'Haha' emojis"
However, just last month Google at its second edition of the Google for India event revealed India specific apps and solutions to get more users. The apps or services included offline YouTube, more public WiFi hotspots, special content boxes for streaming in restaurants and more effective Chrome (browser) capabilities.
Read | Facebook makes local buying and selling easier with 'Marketplace'
Meanwhile, Facebook on Thursday also introduced a new design or architecture for News Feed that will allow users to see less grey boxes and more relevant stories faster. "This new architecture of News Feed allows stories to be ranked on the client after being sent from the server. We avoid spinners and grey boxes by firstly requiring stories to have all necessary media available before rendering them in News Feed and secondly being able to optimize the stories in News Feed for each session, so you can see the most relevant stories even if you're on slow internet connections," Mosseri explained.
Facebook also showcased the power of engagement of its connected apps and services ecosystem. "While 670 million people are connected to a News Publisher page on Facebook, at least one billion people are connected to a public figure on Facebook," Ankit Rihal, head of entertainment partnerships at Facebook India exevutive, said, adding that nearly 17 of the top 20 public figures (8 of the top 10) on Facebook are entertainers.
"This helps us drive more engagement and create more engagement for content creators like Pocket Aces or any Bollywood or TV production," Biswamitra Ray, TV and original content programing partnerships head at Facebook India, said comparing the solution to Google's youTube. He also said that the company had launched Mentions to drive more fan-based engagement for celebrities or personalities.
The company also claimed that Facebook was working with sports partnerships at well. "Nearly 650 million people around the world are connected to at least one sports Page (league, team, athlete, sports media) on Facebook. Over 277 million people had 1.5 billion interactions on Facebook about the Rio 2016 Summer Olympic Games along with over 30 million people generating 360 million Facebook conversations during the latest edition of the IPL," Asha Thacker, head at sports partnetships in India, said. Facebook is reportedly fighting for a spot for streaming rights for the next edition of IPL.
In India, Facebook has nearly 155 million monthly average users, 77 million daily average users. "Nearly 147 million people access Facebook via Mobile monthly and 73 million users access Facebook on a daily basis as of seconf quater of 2016," a Facebook spokesperson said adding that the service was available in 12 Indian languages.
Read | Facebook, Amazon, Google, IBM and Microsoft on one AI platform