India moves up one place on ease of doing business rankings, govt disappointed
Hindustan Times |
, Washington
Yashwant Raj
Oct 26, 2016 02:30 PM IST
India has a lot of hard work ahead of itself to make it to the top 50 countries on the World Bank's Doing Business list.
India has a lot of hard work ahead of itself to make it to the top 50 countries on the World Bank's Doing Business list. It was ranked 130 in ranking for 2017 released on Tuesday, moving up just one small rung over 131 in 2016.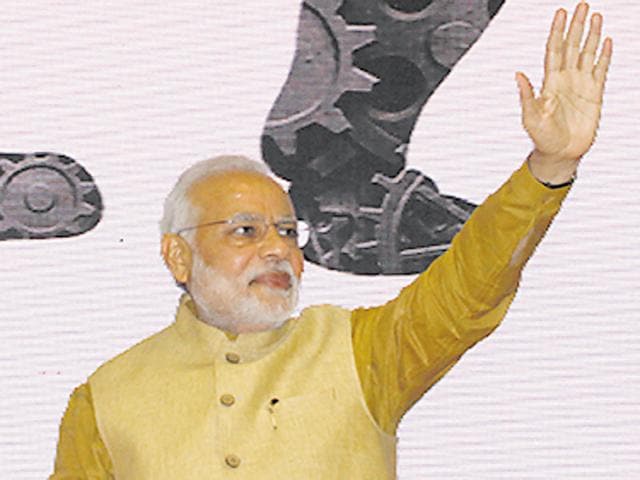 The government was clearly disappointed. The DIPP said in a statement that over the past two years, the government has implemented a host of reforms to make it easier for businesses to start, operate and exit.
"It is therefore disappointing that these achievements are not covered by the report due to methodological issues," it said on Tuesday.
The top 10 positions went to the usual suspects: New Zealand was first followed by Singapore, Denmark, Hong Kong, Republic of Korea, Norway, United Kingdom, United States, Sweden and Macedonia.
And based on reforms undertaken, Pakistan was among the top 10 improvers.
India has a long way to go, evidently, before it makes it to the top 50 group, a goal set for his government by Prime Minister Narendra Modi.
In fact, on a key criterion of Doing Business, "Starting a Business", India has slipped four positions from 151 in 2015 to 155, It also fell on "Dealing with Construction permits" (184 to 186), "getting credit" (42 to 44), "Protecting ministry investors (10 to 13).
But it improved substantially on "Getting electricity" (51 to 26).
Secretary in the Department of Industrial Policy and Promotion (DIPP) Ramesh Abhishek said a dozen important reforms such as the enactment of a bankruptcy code, goods and services tax (GST), introduction of single window system for building plan approvals and online ESIC and EPFO registrations have not been taken into account by the world body, according to a PTI report from New Delhi.
Going forward, he said DIPP will appoint external agencies "to help departments carry forward reforms, hold stakeholders consultations and monitor implementation of reforms".
He said departments involved in the implementation of reforms have been asked to appoint observers who will seek feedback from the business and industry and ensure that the impact of reforms is being felt on the ground.
"The observers will play a critical role in ensuring that reforms are functioning as intended and that any road blocks along the way are being addressed in a timely manner," he told reporters.
India "will continue engagement with the World Bank and address their concerns to include these (12) reforms in the next year's report".
On when India will be able to achieve the target of improving its ranking to the top 50, as desired by the Prime Minister, Abhishek said, "We will achieve the target but will not be able to tell the timeline".
With PTI inputs from New Delhi