Mobile wallets see a soaring growth post-demonetisation
Jan 01, 2017 09:51 AM IST
But people found an alternate way. "Paytm Karo" or "use Paytm" became the new buzz as Paytm, the country's largest mobile wallet, became an alternative for cash for many.
Mobile wallets companies have turned out to be the single largest beneficiary of demonetisation which overnight sucked out 86% of the country's currency in circulation and triggered India's biggest ever cash crunch following Prime Minister Narendra Modi's announcement on November 8.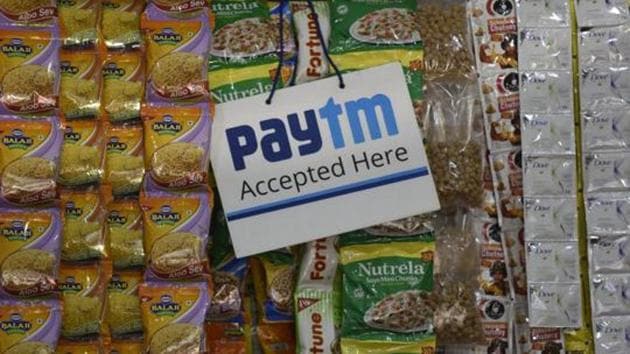 But people found an alternate way. "Paytm Karo" or "use Paytm" became the new buzz as Paytm, the country's largest mobile wallet, became an alternative for cash for many.
Shopkeepers, vegetable sellers, petrol pumps and even sex workers lapped it up. Paytm's traffic increased by 435%, app downloads grew 200%, and there was 250% rise in overall transactions and transaction value.
Read | Mobile wallet: Notes ban set to become turning point for the sector
The company's founder and CEO Vijay Shekhar Sharma told HT that he is living a dream. While Paytm's rise is a success story in itself, it also underlines the growth of cashless transactions in the country. Other mobile wallet companies such as MobiKwik and Snapdeal-owned Freecharge also witnessed steep growth. State Bank of India's SBI Buddy wallet became the fourth largest mobile wallet in the country.
HT had reported earlier that every day India has been adding about a million wallet users. One reason for the rise of mobile wallets is the lack of point-of-sale machines in the country to swipe debit or credit cards. There are only 1.5 million of them, mostly with large shop owners.
"There might be few POS machines, but most of them have smartphones, which have become the new medium of payment," Bipin Preet Singh, founder and CEO of MobiKwik, which launched a feature, where feature phone users could make transactions.
Read | Demonetisation: Are mobile wallets safe enough?
On Friday, Modi launched BHIM, a wallet named after Dr. Bhim Rao Ambedkar. The wallet is an Aadhaar-based mobile wallet to make digital payments directly from their bank accounts. "In the future only your thumb will be needed to make a payment," Modi said during the launch.
While mobile wallets were downloaded more than ever before, debit and credit card transactions have also gone up with many new users swelling the ranks of card owners.
However, the value of mobile wallet transactions did not increase. In November, according to SBI Research, transaction value was down to Rs 35,240 crore, lowest since February as more people bought low-ticket items. Until December 13, Rs 18,130 crore worth of card transactions had taken place. Average ticket size fell from Rs 2,229 in October to Rs 1,714 in November.
A CEO of one of India's top three private banks said that number of card transactions for the bank was up by 50%.
From its initial crackdown on black money, the government changed its stance to make the country adopt cashless economy. To that effect, the Government waived off service tax on debit and credit card transactions of up to Rs 2,000 in a bid to promote digital transactions amid the cash crunch following demonetisation.
But there's a worry that when cash returns to the system, many would stop cashless transactions. However, Paytm's Sharma isn't worried, insisting that mobile wallet is becoming a habit which will stay.
Read | Post demonetisation, banknotes still call the shots in 'cashless villages'