N Chandrasekaran: Key facts about the new Tata Sons chairman
Updated on Jan 12, 2017 08:19 PM IST
A brief profile of TCS CEO N Chandrasekaran, who was named Tata Sons chairman replacing interim chief Ratan Tata.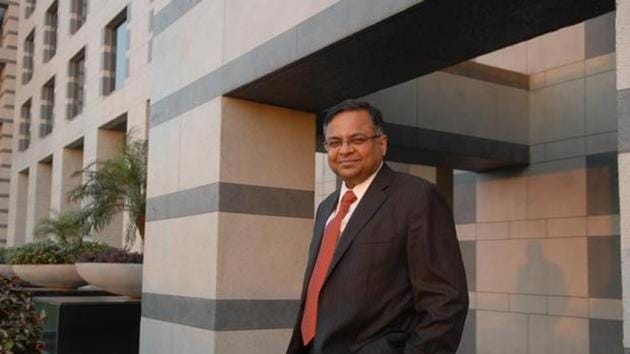 Mint Correspondent, Livemint
Tata Sons on Thursday named Tata Consultancy Services Ltd (TCS) CEO Natarajan Chandrasekaran as chairman of the holding company, taking over from interim chairman Ratan Tata.
Here is a brief profile of Chandra, as he is called among his friends and close associates:
• Chandrasekaran has been CEO and managing director (MD) of TCS since 6 October 2009. Before that he served as the chief operating officer at the firm.
• He became executive director of TCS on 6 September 2007. Earlier in 2002, he took over the role as head of global sales at TCS.
• He served as the non-executive chairman of TCS e-Serve Ltd, formerly known as, Citigroup Global Services Ltd and served as its Director since 31 December 2008.
• He has been chairman and additional director of CMC Ltd since 17 October 2014. He also served as the chairman and member of executive council at National Association of Software and Service Companies till 8 April 2013.
• He has been non-official director of Reserve Bank of India (RBI) since 5 March 2016.
• He has been additional director of Tata Sons Ltd since 25 October 2016.
• Chandrasekaran received a Master's Degree in Computer Applications from the Regional Engineering College-Trichy, in Tamil Nadu, India in 1986 after obtaining a Bachelor of Science in Applied Science from the Coimbatore Institute of Technology.
• He loves his daily run to improve his fitness levels. His family has a history of diabetes, as reported in Business Today.
• Chandra was born in an agricultural family and had five siblings. His father, Srinivasan Natarajan, was a lawyer by profession but also managed the family farm.
Personalise your news feed. Follow trending topics