Pilots of Jet Airways defer strike, seek salary dues by April 14
Updated on Apr 01, 2019 02:19 AM IST
The pilots' union has decided to give Jet's new interim management until April 14 to clear salary dues "in conjunction with interim funding", and deferred the plans of a strike until then, the National Aviators Guild said in a statement to its members.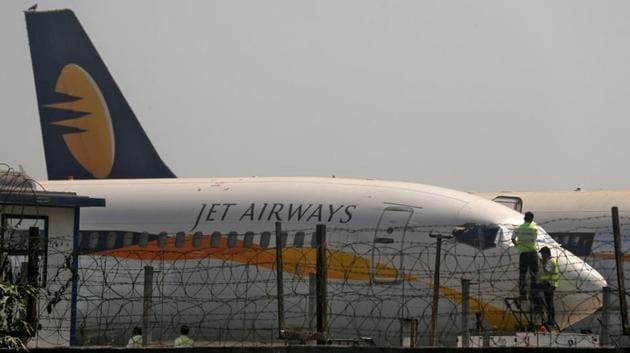 Hindustan Times, Mumbai |
Rhik Kundu
About 1,100 unionised pilots of Jet Airways (India) Ltd have deferred by a fortnight a plan to abstain from work from Monday in a relief to the troubled carrier, as well as its passengers.
The pilots union, National Aviator's Guild (NAG), took the decision after the airline management paid the remaining 12.5% of their December salary on Saturday. The pilots had earlier received 87.5% of their salaries for December.
The NAG members who organized an 'open house' on Sunday afternoon have now asked the management to clear their unpaid salaries by April 15, said a Mumbai-based Jet Airways pilot. The pilot, who is also a union member, spoke to Mint after the conclusion of an 'open house' meeting of the NAG to discuss the situation at the airline.
"The decision made by the pilots' union is expected to convey to Jet Airlines chief executive Vinay Dube soon," the pilot said, requesting anonymity.
A spokesperson for Jet Airways didn't immediately respond to queries.
Cash-strapped Jet Airways hasn't paid salaries to a section of its staff since the past three months.
There are an estimated 1,600 pilots at Jet Airways, of which about 1,100 are unionised.