Raghuram Rajan: For high growth, India must resolve problem of bad loans, revive stalled infra projects
Updated on Sep 08, 2017 11:59 AM IST
Former RBI governor Raghuram Rajan said India's reputation as a reforming economy was still intact despite the recent slowdown.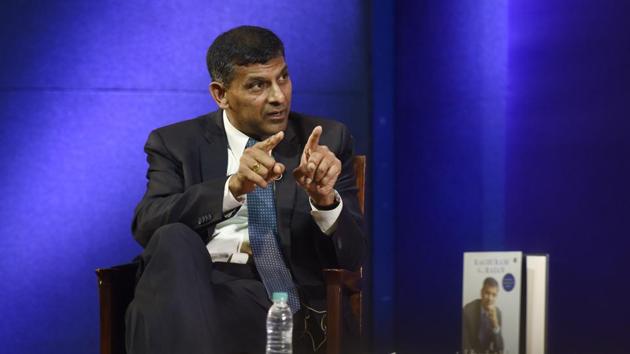 India must fix the balance sheets of its banks and debt-ridden companies, work to revive the stalled infrastructure projects, especially in the power sector, and focus on exports, if it is serious about getting its economy back on track, former Reserve Bank of India governor Raghuram Rajan has said.
India will also need to work on quality of its education system and skill-building initiatives, without which it will be "hard to achieve" the ambition of double-digit economic growth, Rajan told Hindustan Times in an interview on Thursday.
Rajan, who has been in the news for going public with his views on demonetisation, said India's reputation as a reforming economy was still intact despite the recent slowdown.
"I think on the positive side, a number of reforms have been undertaken, some of which, like GST, may have a short-term negative effect, but hopefully in the longer run, will have a very positive effect," he said. "We have undertaken reforms. We have established a little bit of a reputation for doing the reforms."
India's economic growth has slipped sharply over the past year, from 7.6% in July-September 2016 to 5.7% in April-June quarter this year, largely because of the cash squeeze that followed the government's November 8 demonetisation decision. It weakened consumption demand and discouraged businesses from making new investments. Not many economists see a sharp economic turnaround coming India's way soon.
Rajan identified three areas that he feels would be critical to reviving the Indian economy from its current state.
First, "the twin balance sheet problem, the balance sheets of the (debt-ridden) corporates as well as those of the banks (that have piled up huge amounts of bad loans). We need to tackle that in a very strong way."
While doing so, Rajan said, the government must also focus on the stalled infrastructure projects, many of which reeling under the burden of either loan defaults or lack of finance. In the case of some of these, the government had set up task forces to explore possible way out, Rajan said, as he pushed to "revive the task forces in a much stronger way."
Rajan said he also worried about the power sector.
"There is where there is incipient weakness, we need to make Uday work, not just on the financial engineering side but also the real side," he said.
"Bringing down the losses, increasing the tariff so that there are fewer of our power producers going sick," Rajan said. "Also, we should be careful to avoid renegotiating especially for these renewable producers, renegotiating the power (purchase) agreements."
The other major concern for Rajan relates to the exports sector, which has badly fallen off the growth trajectory.
"Why are we not doing better when the rest of the world is picking up on its exports?" Rajan asked. "Earlier we could have the argument that the rest of the world is not doing well, but now exports are picking up throughout Asia. And we need to ask why we are not picking up as strongly."
Personalise your news feed. Follow trending topics