Reliance plans to take Jio overseas, may set up unit in Estonia
Livemint, Mumbai |
Kalpana Pathak
May 22, 2018 01:52 PM IST
Reliance Industrial Investments and Holdings will give a loan of Rs12.20 crore to Reliance Jio Estonia unit to begin operations.
Reliance Jio Infocomm Ltd is planning to expand beyond the Indian market, and will set up a subsidiary in Estonia, according to two people aware of the plans.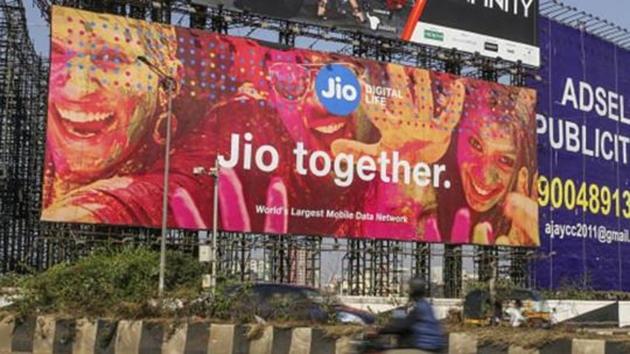 Reliance Industrial Investments and Holdings Ltd, an investment holding company and a wholly-owned subsidiary of Reliance Industries Ltd (RIL), will give a loan of Rs12.20 crore (€1.5 million) to the Estonian unit to begin operations, according to one of the two people cited above, both of whom declined to be named.
"Thanks to its sophisticated e-solutions, over the last decade, Estonia has transformed itself into one of Europe's business success stories. Indian companies would certainly wish to collaborate and imbibe e-governance solutions in this regard and Jio is no exception," said the second person.
A company established in the northern European nation can operate worldwide, while all the compliance work and agreements can be handled digitally .
A spokesperson for Reliance Jio did not immediately respond to queries.
In Estonia, 99% of public services are available online 24x7.
Since 2000, all government services in Estonia are offered online and all documents are electronically available.
The reported move comes against the backdrop of Estonia wishing to develop a long-term relationship with India.
According to an IANS news agency report on March 13, Mukesh Ambani, chairman and managing director of Reliance Industries, had in a meeting with an Estonian government delegation, expressed interest in collaborating with the country to develop better e-governance solutions or India.
"A statement from the company said Ambani envisaged to make lives better for millions in India by replicating innovative solutions offered by Estonia into the Indian context, adding that, the 'e-residency programme' of Estonia will empower him with easy access to the entire European Union (EU) for his existing business while sitting in India," the IANS report had said.
E-Residency is a new digital nation for global citizens. Estonia is the first country to offer e-Residency, a government-issued digital ID available to anyone in the world.
E-Residency offers the freedom to easily start and run a global business in the European Union. Estonia will give access to the European Union.
"We believe your solutions are easily scalable to India. We wish to have a very close cooperation with your talent in Estonia," Ambani had said.
"Reliance Jio would want to diversify because, like it's competitors it too is under great pressure in the Indian market. There is every reason to believe that the company may be running operations below cost," said Mahesh Uppal, director at communications consulting firm ComFirst India.
"In such an environment, it makes sense for any company to diversify in markets where the margins may be better. Besides, the European Union has long worked for a single telecom market. Being in Estonia does give you a foothold to expand further in Europe and helps Jio to mitigate some of the risks in the Indian market," said Uppal.