Rupee strengthens against US dollar ahead of CPI data
Updated on Feb 12, 2018 05:07 PM IST
At 2.11pm, the rupee was trading at 64.31 a dollar, up 0.13% from its Friday's close of 64.40.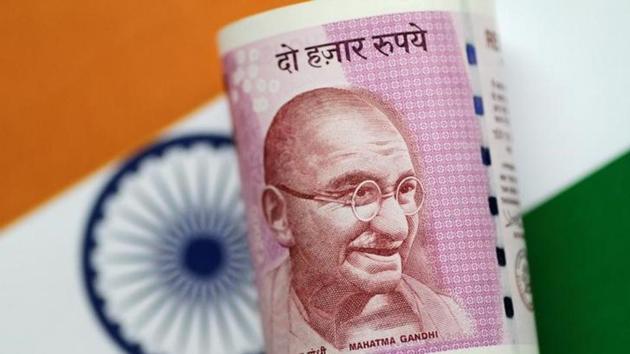 Livemint, Mumbai |
Ravindra N. Sonavane
The Indian rupee strengthened against the US dollar on Monday, tracking gains in Asian currencies.
At 2.11pm, the home currency was trading at 64.31 a dollar, up 0.13% from its Friday's close of 64.40. The rupee opened at 64.26 a dollar and touched a high and a low of 64.24 and 64.32, respectively.
The benchmark Sensex rose 0.65%, or 222.42 points, to 34,228.18 So far this year, it has gained 0.50%.
The 10-year bond yield was trading at 7.497% compared to its previous close of 7.49%. Bond yields and prices move in opposite directions.
So far this year, the rupee has lost 0.69%, while foreign institutional investors have bought $1.48 billion and $ 2.06 billion in equity and debt, respectively.
Consumer Price Index (CPI) and Index of Industrial Production (IIP) data are due to be released on Monday. A Bloomberg poll of 31 analysts on CPI shows a median estimate of 5.1% in year-on-year in January from 5.21% in December, and 28 analysts polled by Bloomberg have median estimates of 6.1% year-on-year in December for IIP, from 8.4% gain in November.
Asian currencies were trading higher. South Korean won was up 0.698%, Japanese yen 0.221%, Thai baht 0.129%, Singapore dollar 0.113%. However, Philippines peso lost 0.839%, China offshore 0.446%, China renminbi 0.427%, Indonesian rupiah 0.139%, Taiwan dollar 0.031%, Hong Kong dollar 0.017 and Malaysian ringgit 0.005%.
The dollar index, which measures the US currency's strength against major currencies, was trading at 90.225, down 0.24%, from its previous close of 90.44.
Close Story
Personalise your news feed. Follow trending topics