Sebi in talks with stake holders on algo trading norms
Published on Sep 27, 2016 02:28 PM IST
The National Stock Exchange was last week ordered by Sebi to audit its high-speed algorithmic trading on suspicion that some brokers were getting unfair advantage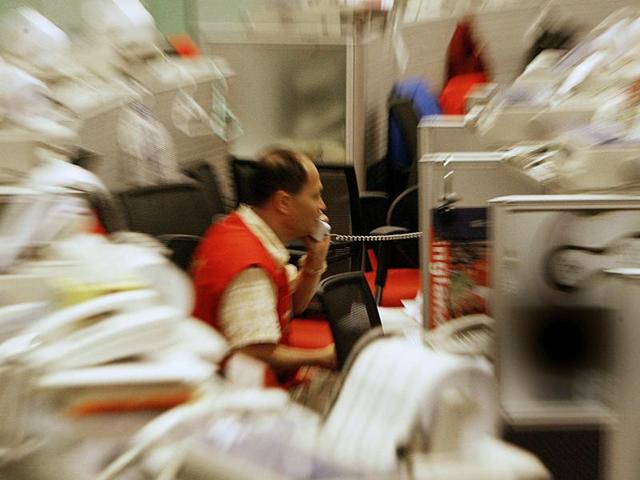 Mumbai
Market regulator Securities and Exchange Board of India (SEBI) will come out with final norms on algorithmic trading and high frequency trades (HFT) after consultations with the government as well as brokers and technology providers, chairman UK Sinha said on Tuesday.
"We have a technical advisory committee at Sebi that is looking into all inputs that have been received on algo trading and co-location facilities. After that, we propose to have interaction with various groups, the technology providers of these high speed trades, the firms that are using HFT, small brokers, small traders, investors' associations and consultations with government and RBI. Then a final view will be taken," Sinha said.
He was speaking on the sidelines of a CII-BRICS summit.
The National Stock Exchange was last week ordered by Sebi to audit its high-speed algorithmic trading amid allegations that some brokers who may have had co-location arrangement with the exchange may have got unfair speed advantages.
Read: Machines vs humans; algo trade impacts stock market traders
Co-location means the server of the trader will be located in the same data centre as that of the Exchange, upon payment of a fee.
These would, theoretically, help such a trader execute high-speed algorithmic trading of securities slightly faster than his peers whose servers are located at a distance, due to the time-lag that the others would face as the data travels between servers.
Sebi had in August released a discussion paper on algo trading.
Some of Sebi's proposals include introduction of minimum resting time between such HFT orders — that is, time when an order is received by the exchange and when it is actually allowed to execute. It also wants to introduce delays of few mili-seconds in order processing and have separate queues for orders from co-located servers and other servers. These could create a level playing field among traders, it is believed.
Read: Sebi chairman on why bond markets shiver when central banks sneeze
Personalise your news feed. Follow trending topics