WhatsApp wants to be a business platform, and start with India
Nov 28, 2016 10:26 AM IST
Allowing video calls on WhatsApp, which is otherwise a simple messaging app owned by Facebook, was the last big feature launched before it starts making money.
Allowing video calls on WhatsApp, which is otherwise a simple messaging app owned by Facebook, was the last big feature launched before it starts making money.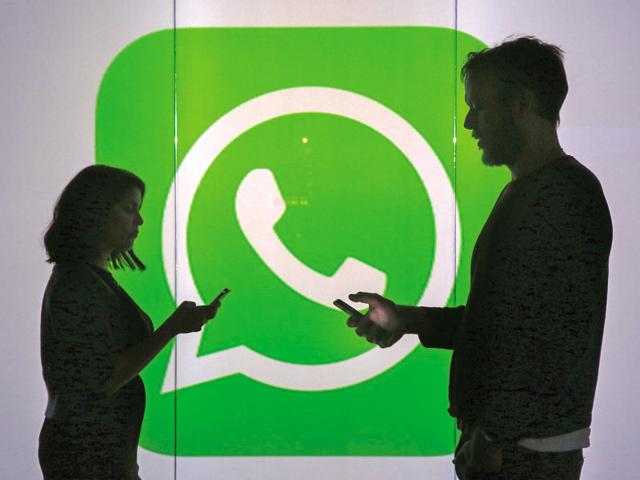 "That's fairly accurate," says Neeraj Arora, head of business at Whatsapp. "The planning started a while ago. We were already working on video… and we should see how do we make money."
Arora grew up in Delhi, completed his engineering from IIT, and has got a business administration degree from Indian School of Business. He became Whatsapp's business head in 2011 (the company didn't have any before Arora), after a four-years stint with Google.
Once the Whatsapp founders – Jan Koum and Brian Acton – decided to sell the company to Facebook in 2014, Arora cracked the negotiations of the deal that was worth $19 billion, without a single penny in revenue. "I had a little bit of experience with mergers and acquisitions... When it got down to paper work – deal terms, working with the bankers and negotiation – I played the role," he says.
Now Arora wants to contribute to Whatsapp's owners' revenue. Making money is Whatsapp's departure of staying a simple communicating platform, which allows text messaging with friends, family and groups of people, or voice and video calls with individuals.
"We hope to build [the same] experience within Whatsapp to interact with businesses," says Arora.
The Mountain View, Calif.-headquartered company's largest and most diverse user base is India, with 160 million monthly active users – that's 16% of its total user base. The chat app is available in 10 local languages.
Couples, office groups, family members, municipalities and even farmers have taken up Whatsapp as a mode of communication. This gives companies, who want to target advertisements, a large variety of people to talk to.
"Users in India are more active also… there are more reasons these users are using Whatsapp for – it is not just to stay in touch with family and friends," says Arora.
Whatsapp, however, will never allow banner ads or a large placement ad that will cover the screen. It only stores the user's phone numbers and the device of use, not chats. It doesn't even know if the user is a man or a woman.
Knowing the phone number and device of use is enough, says Sanchit Vir Gogia, CEO and chief analyst of Greyhound Research. "It somewhat tells the profile of the user," he says.
If you book a flight, the airlines can send a notification, boarding pass or the ticket on Whatsapp. Its simple, the airline company has the Whatsapp users' phone number. Arora gives another example: "If you book an Uber or an Ola, and when the taxi is arriving, you can get the notification, call the driver through the app, but you will not be able to book the taxi from Whatsapp."
He is already in conversations with airline companies, hotels, cab aggregators, other firms in the hospitality business, credit cards companies and banks – or for that matter any company that witnesses everyday activity, or which sends notifications, emails or messages.
Mark Zuckerberg, founder of Facebook said during the company's third-quarter earnings call that messaging is a "great channel" to have personal one-on-one interaction with businesses, and reach out with very personal tailored messages. "That is going to be the business that we hope to build on (Facebook) Messenger and WhatsApp over time," Zuckerberg said
Whatsapp Groups is a way to build communities over a messaging platform. Businesses are already using it. OYO, the hotel room aggregator, has operations in over 100 cities. Its founder Ritesh Agarwal, has a group for every city to stay in touch with his sales and operation executives. Farmers have groups to share agri-price and weather updates.
Each group can have up to 256 participants, making Whastapp a very powerful tool for companies to interact with a large set of consumers. Companies, Gogia says, can have their own groups of premium customers.
"Commercial messaging" will be rolled out in a very thoughtful, planned manner on the platform. Arora says, he is cautious. That's another reason why the messaging app rolled back it subscription fee in January. "As a business model, we thought we can built something that can bring money without charging subscription fee," he says.