Why Rajinikanth can, but won't endorse brands
In an age where celebrity endorsements run parallel to the movie business, Rajinikath has not endorsed a single brand in his 42-year-old career, despite having starred in 150-plus movies.   
business
Updated: Jul 25, 2016 15:31 IST
As fans and foes wait for Rajinikanth's Kabali to hit the screens on Friday (July 22), the biggest release in Tamil cinema this year, the superstar is conspicuous by his absence. He has not appeared so far for any promotional activities, and has distanced himself from endorsements of any kind.
But it's nothing new for Rajinikanth.
In an age where celebrity endorsements run parallel to the movie business, Rajinikath has not endorsed a single brand in his 42-year-old career, despite having starred in 150-plus movies.
Over the last few decades, every superstar, be it the Khan-trinity (Shahrukh, Salman and Aamir), Amitabh Bachchan, or the regional movie stars, have never said no to the multi-million dollar endorsement business. From colas to cars, fairness creams to chappals, you see them everywhere.
Watch: The different looks of Rajinikanth over the years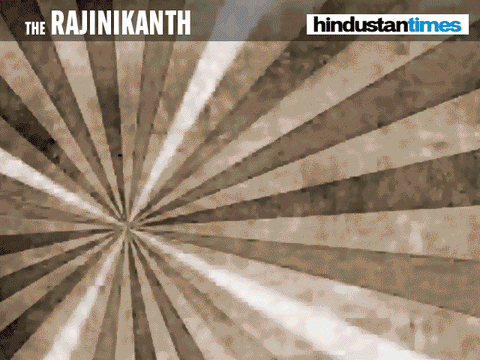 After all, the celebrity brand endorsement 'industry' is worth millions. Sample this.
According to industry sources, Shahrukh Khan charges around ₹3 crore for endorsing a particular brand, while Salman Khan takes home ₹4 crore.
Though Rajinikanth has never publicly stated his views, corporate executives who deal with celebrity film and sports stars think it is the Tamil superstar's personal choice, which also goes down well with his cult status.
Fans of Rajinikanth pour milk as an offering over his cut-out on the release date of his new movie "Endhiran" (Robot) in Chennai in October, 2010. (Reuters)
Read: Kabali: HT tried to ace Rajinikanth's awesome moves. How did we fare?
"It is clearly a personal decision, and I don't think it is about making more money for him," said Rohitash Srivastava, strategic planning head, North India, ad agency Sapient Nitro. "He is not up for sale to promote some underwear or shoe brand. He connects at a higher level. His fans don't expect him to tell them what to consume."
According to reports, when one cola brand approached Rajinikanth with a ₹2-crore-plus offer, the story ended with the superstar refusing to even meet the company executives.
Anirban Blah, partner with Mumbai-based Kwan Talent said: "He is far bigger and has more goodwill and emotional resonance than any corporate brand. In fact the brand loyalty and goodwill he enjoys is bigger than any brand in India — corporate, political or individual. You cannot put a monetary value to that."
Senior executives in the ad films and talent management business told HT that Rajinikanth and his apparent antipathy to brand endorsement has earned him the title of God.
"You don't see god selling coke, do you? This in a way also assures loyalty and the social dynamics (involved) here are quite different," said Theron Carmine, executive director with brand strategy firm FWC LLP.
A fan clicks a selfie alongside clay statues of Indian movie star Rajinikanth on the eve of the release of his latest movie 'Kabali', in Bangalore on Thursday. (AFP)
There's also a flipside to this industry. Celebrities often have to bear the brunt when something goes wrong with products they endorse. "It doesn't make any sense for him to stake his reputation on another brand whose ability to deliver on its promise isn't in his control," said Blah.
Read: What does Kabali mean? Stop asking that. It's blasphemy
In Kerala, Mammootty and Mohanlal have endorsed soaps, jewellery, banks and curry powders. Telugu stars Chiranjeevi and his younger sibling Pawan Kalyan have backed hair oil and cola brands, while Puneeth Rajkumar and Shivarajkumar in Karnataka have endorsed milk and jewelery brands. Closer to Rajinikanth's home turf, Kamal Haasan recently appeared for a green campaign by a local textile brand Pothys. According to reports, he donated the ₹16 crore earned from the campaign to help children affected by HIV.
First Published: Jul 22, 2016 07:56 IST