Bill Gates donates $6 bn to Gates Foundation, days after pledging $20 bn
Updated on Jul 26, 2022 03:56 PM IST
The donation will boost the 22 year old foundation's annual distribution aimed at $9 billion by the year 2026, Gates had said in his personal blog published on July 13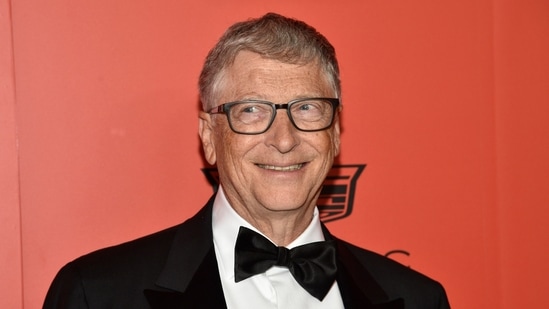 Microsoft co-founder Bill Gates has reportedly donated shares worth $6 billion to the Bill and Melinda Gates Foundation – run by him and his ex-wife Melinda French Gates – in an apparent bid to remove himself from the world's richest list. According to a Securities and Exchange Commission (SEC) filing, sourced by Business Insider, Gates gave away stocks worth approximately $5.2 billion in Canadian National Railway Company, along with about $995 million worth of shares in Deere & Co. last week to his charitable foundation.
The donation will boost the 22 year old foundation's annual distribution aimed at $9 billion by the year 2026, Gates had said in his personal blog published on July 13.
The Microsoft co-founder — still the world's fifth richest man — had earlier revealed his pledge to give away a total of $20 billion to the charity. According to the Bloomberg Billionaires Index, the philanthropist is still worth $112 billion – just behind billionaires such as Musk, Bezos and Adani.
Also Read | Bill Gates, PM Modi exchange messages on India's 200 crore Covid vaccine doses
In a twitter thread on July 13, he shared his plans to renounce "virtually all" of his wealth to it and "move down and eventually off of the list of the world's richest people".
He had also tweeted that despite the adversaries, he was still optimistic about the future. He stressed on the sufferings caused by several global setbacks including the pandemic and Russian invasion of Ukraine, highlighting the need to "mitigate the damage and get back to the progress the world was making."
He also expressed disappointment on the reversal of abortion rights in the U.S., a move that would jeopardise the progress done for gender equality and underlined that he was personally focussing on pandemic prevention, global health, climate mitigation.
The organisation was endowed with a grant of $3.1 billion from American business magnate Warren Buffett last month, bringing the total to about $70 billion.
(With inputs from Reuters)