India's GDP can rise by $1-tn if everyone gets internet access: Report
If internet was to reach everyone, India's GDP could be increased by an extra $1 trillion by 2020, according to the Facebook-commissioned report published this month.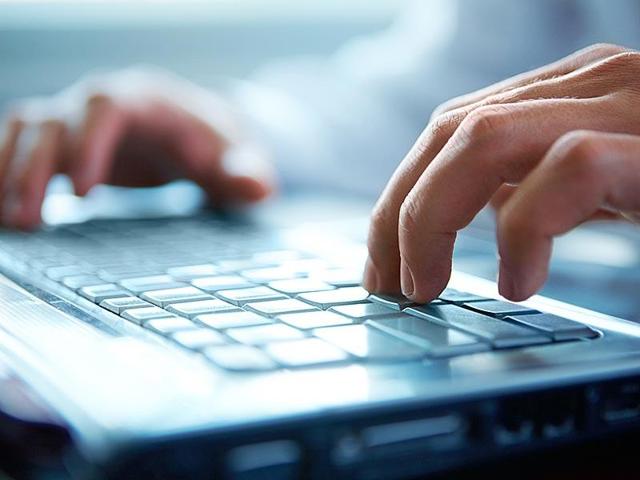 Updated on May 30, 2016 01:25 PM IST
Indiaspend | By Tanay Sukumar
Four of five Indians could afford internet if data costs fell by 66%, according to a Facebook-commissioned report on internet access. But Indian telecom operators already run data services at a 11% loss, making cost-cutting difficult.
The statistics mean that a data plan, currently priced at Rs 100 should not cost more than Rs 34, if India has to make the internet affordable for 80% of its population.
But the adverse economics imply that this cannot happen without intervention from the government —- whose Rs 20,000-crore ($2.9 billion) plan to connect each of India's 250,000 panchayats (a village administrative unit) with broadband by 2018 -- is three years behind schedule.
The internet reached 29% of Indians —- 354 million users in September 2015, IndiaSpend reported. It could rise to 39%, or 462 million users, by June 2016.
But if it were to reach 100%, India's GDP could be increased by an extra $1 trillion by 2020, according to the Facebook-commissioned report published this month. To put this in perspective, India's GDP crossed the $2-trillion mark for the first time in 2014, according to World Bank data.
To optimise data costs, the report considered 500 MB data plans, classifying them "affordable" if each cost less than 5% of a person's monthly income.
The report, titled "Connecting the world: Ten mechanisms for global inclusion", is based on a study done by PricewaterhouseCoopers for Facebook.
Internet access drives up GDP
The Facebook report said that global GDP could grow by an additional $6.7 trillion by 2020, if internet reaches every human being. If that happens, the GDP of China and India could reach $2.089 trillion, nearly a third of the hypothetical world output.
Source: PricewaterhouseCoopers
Universal internet access can also bring half a billion people worldwide out of poverty, according to the report.
High data costs in developing countries:
Data costs in India, as in several other developing countries, are a major barrier.
While 92% people in South Asia live in range of a 2G network, no more than 17% can afford a 500 MB monthly data plan. Two other regions–sub-Saharan Africa (11%) and Middle East and North Africa (17%) -- are comparable to South Asia. In contrast, 94% of North Americans can afford such a data plan.
Source: PricewaterhouseCoopers
Note: Availability refers to percentage of population within the range of a 2G network. Affordability refers to the percentage of population for whom a 500 MB data plan costs 5% or less of their monthly income.
"Prices need to drop by close to 70% of today's average retail price for 80% of the world's population," said the report. In Ethiopia, a 500 MB data plan currently costs 50 times what it should for "widespread" internet affordability. "Widespread" is defined as reaching 80% of citizens.
Presently, only 2% Indians can afford to watch a five-minute standard definition video daily. If you add a two-minute HD video as well, less than 1% can afford it.
The report said that in India, "Internet usage is growing but many are disengaged and many more remain unconnected". According to a February survey by Pew Research Centre, 22% respondents in India said they use the internet "at least occasionally" or have a smartphone.
Are lower costs possible?
The report cited a JP Morgan analysis to show that Indian data operators make a negative margin of 11% from data sales. Giving examples of other developing countries with negative margins, the report said: "Operators in most of these markets already charge very low prices and have negative margins on data, which makes it difficult for them to cut prices further."
Indonesia's negative margin is 197%; in comparison, profit margins in Japan are 46%.
In India, nearly 70% of connections are on 2G networks, but these data services are no longer profitable for telecom operators. Bharti Airtel, for instance, needs more than 1,000 rural users per site per month to ensure its 2G data services break even. Providing voice services over 2G is more profitable —- the company would need no more than 480 subscribers per site each month to break even.
Drawing connections with Zuckerberg's Internet.org agenda?
The study, done for Facebook, advocates internet access in developing countries, which may be seen as connected to the social media giant's controversial Internet.org project. The Guardian observed: "The focus on cost reductions [in the report] marries with Facebook's own Internet.org project, which is aimed at partnering carriers in developing nations to give low-cost internet access."
Internet.org had come under criticism from net neutrality advocates around the world. In India, its platform Free Basics was blocked by the Telecom Regulatory Authority of India (TRAI) in February this year. Founder Mark Zuckerberg had then written, "Connecting India is an important goal we won't give up on, because more than a billion people in India don't have access to the internet."
According to the study, which echoed Zuckerberg's thoughts, 56% of the world is still not online. Bringing them online would "create millions of new jobs, develop vast new markets, and lift millions out of poverty," said the report.
Close Story