Palm-oil mission could stoke disaster without sustainability checks
Updated on Aug 20, 2021 01:06 AM IST
Palm oil is the cheapest edible oil, used in most foods items, from bread to pizzas. In recent months, global prices have surged to multi-year peaks, forcing the government to cut import duties to make the fats affordable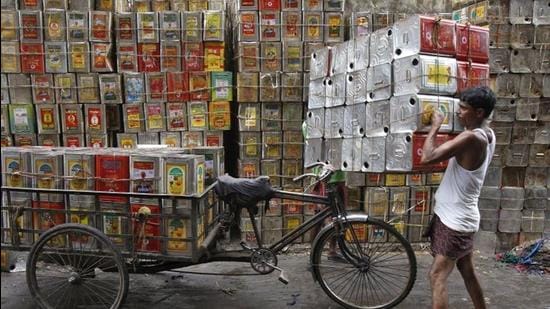 A plan cleared by the Union Cabinet to expand domestic palm oil output in ecologically-sensitive regions could be environmentally perilous unless backed by a set of strong safeguards, experts have said, citing disastrous impacts in growers such as Malaysia and Indonesia.
Palm oil is the cheapest edible oil, used in most foods items, from bread to pizzas. In recent months, global prices have surged to multi-year peaks, forcing the government to cut import duties to make the fats affordable.
Also Read | Remarkable progress in health care: Minister
To cut India's growing reliance on import of edible oils, the government on Wednesday approved the "National Mission on Edible Oils – Oil Palm (NMEO-OP)", allocating ₹11,040 crore for it. The programme seeks to promote plantations in the northeastern regions, besides the Andaman and Nicobar Islands. Prime Minister Narendra Modi called the programme a "game-changer" on Twitter.
Edible oil plantations, as opposed to oilseeds crops, tend to replace natural tropical forests, depleting biodiversity. Environmental case studies in forested belts of Sumatra, Borneo and the Malay Peninsula -- which produce 90% of global palm oil – have found commercial cultivation had decimated swathes of pristine forests, wiping out wildlife, from orangutans to birds.
Officials said they were "aware of" sustainability issues. "The non-financial aspects of the scheme will address them," an official with knowledge of the matter said, but did not divulge details as these were being fine-tuned.
A top expert on sustainable agriculture said it was possible to grow sustainable palm oil, but certain strict criteria will need to be followed, which he said he hoped to see in the government's plan.
India has become the world's largest importer of vegetable oils, a base ingredient for cooking most common dishes. The country meets up to two-thirds of its domestic demand through imports. In 2020-21, India imported both crude and refined palm oil worth $5.8 billion. Edible oil is the country's third most high-value import, after petroleum crude and gold.
"The environmental impacts, especially in ecologically sensitive areas, are a huge concern," said Anumita Roy Chowdhury of the Centre for Science and Environment. "We don't know yet how the plan will be put to implementation. It will need the same strong safeguards that are required and well recognised."
GV Ramanjaneyulu of the Centre for Sustainable Agriculture said India's tropical climate was well suited to palm oil plantations, which thrive on peaty soils. The oil has healthy unsaturated fats and vitamins, although it does have its share of unhealthy saturated fats. Consumed as part of balanced diet, it should not be unhealthy for the heart.
Palm oil, a perennial crop, yields more oil per acre, than say, coconut, but it requires three times the water. So, it must be grown in rainy areas to avoid groundwater extraction.
"There are three or four ground rules. Rainforests should be absolutely no-go zones. Do field cultivation and soil management. Avoid weedicides and don't allow monocropping. Grow other crops within the plantation," Ramanjaneyulu said. "It can offer global advantages if grown sustainably, or else the country could face disaster," he added.
The new scheme seeks to bring additional 0.65 million hectare under oil palm by 2025-26 to reach a targeted one million hectare, up from 0.3 million hectare at present. This would result in an increase in crude palm oil output to o 1.1 million tonne by 2025-26 and up to 2.8 million tonne by 2029-30, the official cited above said.
The scheme also provides for viability gap funding to shield growers from international price volatility by paying directly to the farmers' accounts in the form of direct benefit transfer.
Experts, such as Roy Chowdhury, cautioned about reckless expansion of palm oil in the Indian archipelago of Andaman. Ramanjaneyulu said humid and rainy Andaman was a good place to grow palm oil provided rainforests were not touched.
Personalise your news feed. Follow trending topics