'There was froth in the startup space. Things have cooled down with the hedge funds going out'
Updated on Mar 08, 2016 11:14 AM IST
Amid the frenzied voices about a bubble in startup valuations in India, here is one that calms. Roopa Kudva, the head of Omidyar Network in India, says things have settled down. Excerpts from an interview with Suveen Sinha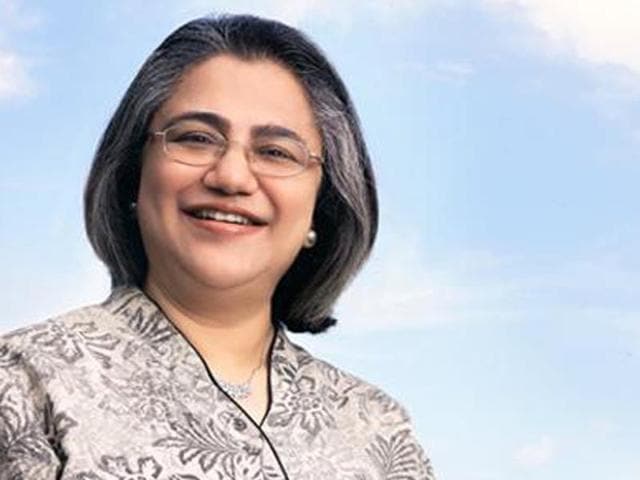 Amid the frenzied voices about a bubble in startup valuations in India, here is one that calms. Roopa Kudva, the head of Omidyar Network in India, says things have settled down. She also talks about her two chequebooks. Excerpts from an interview
Why two chequebooks?
We have two. If you are for profit, we are like any other VC (venture capital firm). If you are not for profit, we give you a grant.
How do you balance the two?
We have no target. Roughly, it's half and half. There are certain sectors, and activities, and organisations which you can fund only by grants. But when you want scale, when you can come up with business models that can generate revenue and profit, we bring out the equity chequebook. But even when we invest in equity, we invest only in organisations that we believe can create an impact.
So who gets which cheque?
We work in five areas: financial inclusion, consumer Internet and mobile, education, property rights, and governance and citizen engagement. Typically, governance and citizen engagement and property rights will be more of grants. Education, some grants and some equity. And the other two are like venture equity.
How do you look at Alibaba's troubles in China?
They have more to do with the China issue. So far as investing in India is concerned, there is a lot of money chasing startups. What becomes important is to be disciplined as an investor.
How do you define discipline for an investor?
The first evaluation we do is, is this a strategic fit. For Omidyar, sector-level change is very important. In financial inclusion, we say five things are important: digital payments, alternate assessments using new forms of data, can you assess a person using who she receives telephone calls from, how do you offer a range of products in an innovative manner to the under served, and increasing access to funds for SMEs. Being disciplined is staying true to these theses. Anything outside, we will not invest.
The second level of being disciplined is evaluation of fundamentals. Are you backing someone with good ideas, vision? We are early-stage investors. We take risk. Assessing the quality of the entrepreneur becomes very important.
The third thing is valuation. You should be willing to say 'no' and walk away.
Is there a science to assessing valuation?
Great question. Very difficult to do in a startup, because there are no numbers. You are also funding ideas and innovative entrepreneurs, so no parallels for comparison. If an idea is new, if it is a platform enabler for providing home services, which gives employment to carpenters, painters, electricians, and services to the middle class, there will be 10 people entering the space. Then it is a question of who will succeed. That is a function of how deeply they understand the problem, and what is their approach to solving it.
Problem solving is a good bet to make, isn't it?
If a guy is solving a problem with vision and tenacity, then yes. Chances are you will succeed.
Is there a bubble in startup valuations in India?
I wouldn't call it. There has been some froth, no doubt. Some sectors have received a lot of money, such as hyper local. But things have cooled down there. You have seen part of the cycle playing out in some areas. In some areas, a lot of hedge funds have gone out. We have seen some cooling happening, particularly in segments that were getting overheated.
Having said that, some things are coming up that's interesting. If a new idea can have a lot of entrepreneurs coming in, that's not a bad thing. That is the world of startups. Several people try to solve a problem in different ways. Some shut down, some survive. What we see in India is not abnormal.
Do we need more appetite for failure?
You need more risk capital.
Personalise your news feed. Follow trending topics