Twitter breaking client apps by lying about API rules has not impressed anyone
Jan 20, 2023 03:55 PM IST
Popular Twitter clients such as Twitterrific, Tweetbot, Fenix, Aviary, Birdie and Echofon have ceased to exist. A newly updated developer policy is being pointed to as the reason for the enforcement
It is becoming nigh impossible to Twitter to announce any changes in a dignified manner these days. After almost a week of bewilderment as access for some third-party apps was blocked, there is finally confirmation (or rules cobbled together at the last minute). Twitter clients that you may have been using till now, will no longer work. This has impressed no one, least of all developers who were locked out with no prior communication about any changes that were in the works.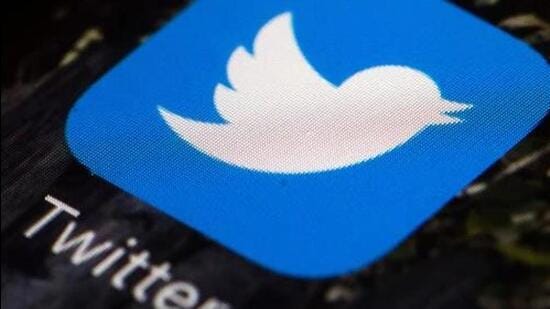 This means apps such as Twitterrific, Tweetbot, Fenix, Aviary, Birdie and Echofon, just to name a few, will no longer pull in new tweets. There is no coming back either. Twitter on Thursday updated the developer agreement to include "use or access the Licensed Materials to create or attempt to create a substitute or similar service or product to the Twitter Applications" as part of the restrictions regarding Twitter API.
API is a software layer, short for application programming interface, which allows two apps or platforms to communicate with each other. In this case, third-party clients were using the API (and had been doing so for years) to give you access to your Twitter feed and messages, outside the Twitter app.
Also Read: Twitter revenue dropped 40% YoY, over 500 advertisers have paused spending: Report
There are many reasons why users preferred these apps. One is familiarity having used these for years. Second is the extra set of features and customisation that client apps could offer, which official Twitter apps didn't. Third, and this is probably what irked the Elon Musk owned social media platform the most, is these clients were a nice way for users to bypass ad layers you may otherwise have seen.
Developers are not impressed that their revenue stream has been blocked and apps rendered useless, with immediacy, after a swift update to the developer agreement.
Twitterrific, which had been around since 2007, remained one of the most popular Twitter app alternatives in the 16 years of its existence.
"We are sorry to say that the app's sudden and undignified demise is due to an unannounced and undocumented policy change by an increasingly capricious Twitter – a Twitter that we no longer recognize as trustworthy nor want to work with any longer," writes the company, in a post.
"Finally, some clarity we apparently broke the long-standing rule of "use or access the Licensed Materials to create or attempt to create a substitute or similar service or product to the Twitter Applications". I guess I didn't realize long standing actually means a couple hours ago, once again I'm deeply sorry," says Paul Hadad, co-founder at Tapbots, makers of the Tweetbot client.
In 2021, Twitter which was then safely in the pre-Elon Musk era, had in-fact updated the developer agreement to remove a clause that discouraged app makers from developing and marketing Twitter clients. It was part of Twitter's larger effort to reach out to developers, particularly appreciating efforts which helped add features to Twitter.
This is most surprising at a time when Twitter's current CEO, Elon Musk is quite active in posting musings, rants, polls, and policy changes to his followers (or bots, depends on which side of the coin you're looking at), almost by the minute. There has been deafening silence on this one, however.
The only communication around API changes was on Jan 17, days after some clients were already blocked from access, when the Twitter Dev account posted, "Twitter is enforcing its long-standing API rules. That may result in some apps not working".
Twitter no longer has a communications department which can be tasked with, in an ideal world at least, disseminating important information for developers and users.
It absolutely wouldn't be a surprise that the reason by this is – money. Remember the brouhaha a few weeks ago about the supposed "Apple tax" which was used as the pretext to drive up the price of the otherwise $8 Twitter Blue subscription to $11. It was then said, this is the specific price for iPhone users, because Apple takes a cut. Now it turns out, Android users have to also pay $11 for subscribing via the Google Play Store.
Yet, strangely missing is Elon Musk's outrage and tweet barrage, this time around.
Twitter is frankly, in worse shape now than when Elon Musk was forced to complete his Twitter acquisition last year. In a compilation done by research firm Pathmatics for Reuters, it has emerged that 14 out of the top 30 advertisers previously, stopped all advertising on Twitter after Musk took charge in late October.
The overall advertising spending by the top 30 companies is estimated to have dipped 42% to an estimated $53.8 million, for November and December combined. Many advertisers are unhappy with content moderation on the platform since Elon Musk took over, including hate speech and reinstating previously blocked accounts, such as that of former US President Donald Trump.