Wipro beats market expectations with 7% profit rise in July-Sept
Updated on Oct 21, 2015 11:16 PM IST
Software major Wipro Ltd has posted a net profit of Rs 2,240 crore for the second quarter (July-September) of this fiscal (2015-16), registering 7% year-on-year (YoY) growth as per the Indian accounting standard.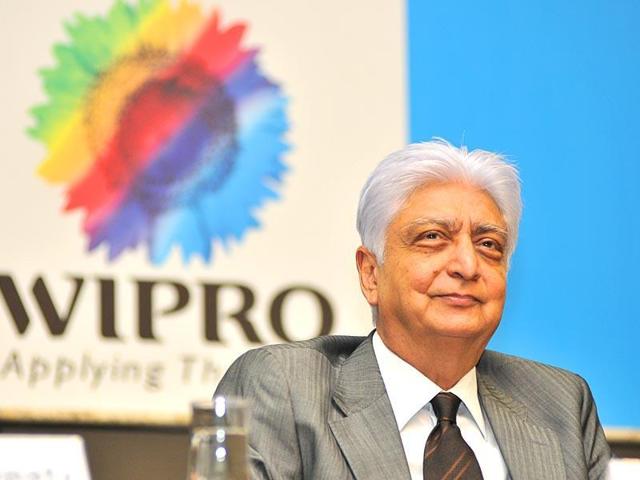 India's third-largest software services major Wipro on Wednesday beat market estimates with a 7.19% year-on-year rise in net profit to Rs 2,240 crore during July-September, helped by better IT spending by global clients and a rise in high margin digital projects.
Analysts had expected the company to report a net profit of Rs 2,225 crore during the quarter, according to Reuters.
Revenue grew 7% year-on-year to Rs 12,500 crore during the quarter, with IT segment posting a 10% growth to Rs 12,040 crore.
The company said its third-quarter revenues from IT services should be in the range of $1,841 million to $1,878 million which would be a 2.56-4.62% growth over the same quarter of the previous fiscal.
"During the quarter, we grew IT services revenues in dollar terms by 3.1% in constant currency and maintained margins in a narrow range," said TK Kurien, CEO, Wipro.
The company's IT services segment finished the quarter with an overall headcount of 168,396, adding 6,600 new people during the quarter.
"Our investments in next-gen delivery practices generated productivity to significantly mitigate the impact of wage hikes and utilisation on operating margins," said Jatin Dalal, chief financial officer, Wipro.
The impact of cross-currency on operating margins were compensated by the benefits arising from the rupee's depreciation, he added.
Wipro's second-quarter results announced on Wednesday is the last among the big four Indian IT companies. Infosys earlier this month reported a 9.8% year-on-year jump in net profit, while the country's largest IT services company, Tata Consultancy Services, had reported a 14.5% profit growth. HCL Tech, the country's fourth-largest IT company, however, reported a 7.9% decline in net profit during the quarter.