Bit of wit: When the potato bites
Updated on Apr 19, 2015 04:27 PM IST
A high-end restaurant, somewhere in the Punjab sector.Customer: What's special today, my friend?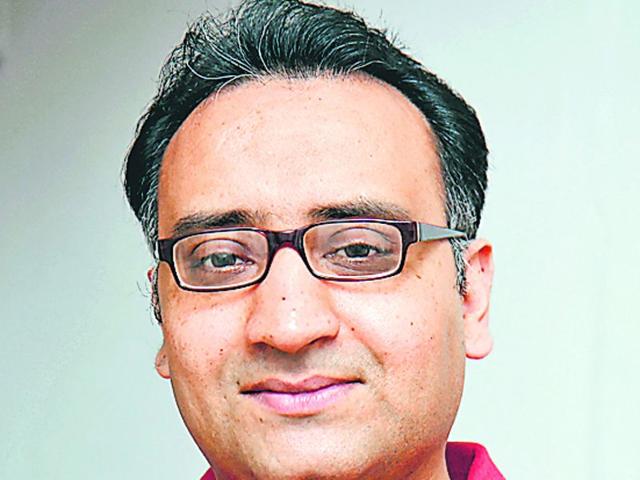 Hindustan Times |
Vikramdeep Johal
"In her face the full beauty of the potato could be admired every day of the week."
- The Flounder, by Gunter Grass
A high-end restaurant, somewhere in the Punjab sector.
Customer: What's special today, my friend?
Waiter: Sir, welcome to our potato festival, 'Spud is Stud'. We have a wide array of dishes celebrating the great belly-filler.
Customer (agitated): Oh no, not again! For the past week, my wife has been serving me Aloogobidumaloomas aladosafrenchfriesaloomutterpotatowe dges-batatavadasamosaalooparanthaetcetera…
Waiter: No wonder you look like a cross between Inzamam-aloo-Haq and Ram Kapoor.
Customer (irritated): I haven't come here to hear your PJs.
Waiter: Jokes apart, I'm all praise for your better half. She's doing exactly what the government has urged us to do: consume more and more potatoes to ease the glut and bail out the toiling farmers.
Customer: I know that the sarkar cares a lot about farmers, especially after they commit suicide. But why should I keep suffering this tuberous torture?
Waiter: Sir, I'm surprised you aren't a potato buff. The world's most popular non-grain crop has such a rich and colourful history. It was first domesticated in parts of modernday Peru and Bolivia between 8000 and 5000 BC. Brought to Europe in the post-medieval era, it was initially derided as animal feed but went on to save the continent from starvation during the
17th and 18th centuries, besides fuelling the Industrial Revolution. This true son of the soil is now a staple food item in most countries on earth. Even the poorest of the poor can afford it.
Customer (rudely): For a waiter, you are rather well-informed.
Waiter (proudly): I'm a double MA. History and English.
Customer: Then what the hell are you doing here?
Waiter: Sir, Punjabis and potatoes are found everywhere. Not jobs.
Customer: True, employment avenues are scarce, while there's a glut of degrees and diplomas.
Waiter: But the government says it's on course to end unemployment.
Customer: Sarkari claims are like Sunny Leone's acting: not to be taken seriously. Let's come to the point. Which dish do you recommend?
Waiter: You've had too much of the routine stuff at home. Now try our 'Baked new potatoes in browned lemon butter', 'Chorizo and new potato hash with poached eggs and salsa verde', or 'Pâté aux pomme de terre'.
Customer: Spare me those exotic things with long names. They often sound far better than they taste. Bring me the good, old butter chicken.
Waiter: Sorry, sir. All non-potato items won't be available while the festival is in progress.
Customer (very agitated): When will this bloody mela end?
Waiter: Till the bumper crop stocks last. (Whispers) Between you and me, our restaurant has been evading sales tax and
violating building bylaws. This culinary event is a ploy to impress the powers that be so that they go soft on us.
Customer: Thanks for enlightening me about your social cause. You've stuffed my head with your claptrap but kept my stomach empty. I'll prefer to have Amritsari naan at the humble rehri outside your hopeless eatery.
Waiter: Beg your pardon, sir, but even that naan contains a fair bit of aloo.
Customer: Enough's enough! Since the government isn't taking the bull by the horns, I'm invoking the honourable hoarders. They are the magicians who can create fake scarcity out of abundance in no time. Come on, guys, make the potato disappear from my plate before it's too late.