The way we were: An Ode to Sector 17
When things are changing we don't really take much notice, but once they change so much that they shut us out, then we wake up to recall what was and what it is now.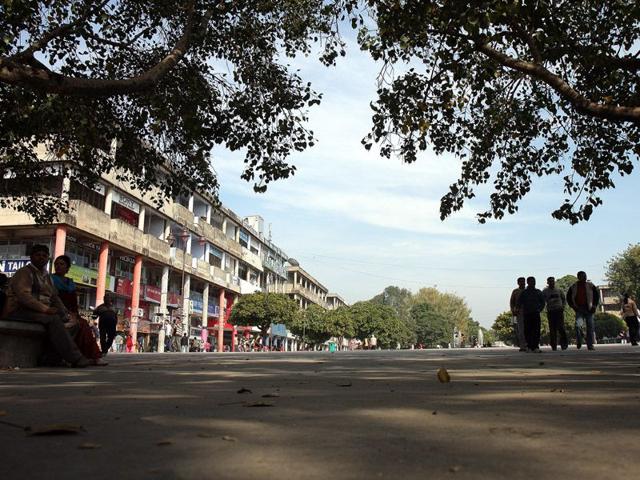 Updated on May 24, 2015 09:45 AM IST
When things are changing we don't really take much notice, but once they change so much that they shut us out, then we wake up to recall what was and what it is now. Then it is a constant repetition of flashback and flash-forward we hum a la Barbara Streisand: "Misty coloured memories of the way we were/ scattered pictures of smiles we left behind".
Who says that Chandigarh is so young that it does not have its own share of memory files? Mind you the foundation stone of the city was laid down in vintage 1952! Ancient it would seem to the young who speed past the gerhi route on a four-wheel drive. Well even to someone like me over the hill as far as age goes that was time Before Christ. But flash-forward by two decades and one is blossoming in teens, going to college and when not in college the place to be was Sector 17, which is passé now to many for the place to be is one of the malls, or downtown cafes and lounges. But for those who were there when it was the place, the heart still flutters and scattered pictures come to the mind.
Sadly this ode to Sector 17 is born of a sad loss, the recent death of a senior journalist and friend who was well into his eighties and at least fifty of those years were spent in visiting this square, not once, but twice a day with a religiosity that would put the most devout to shame. He was PD Mohindra or PDM as we, his younger friends, called him. A cup of coffee at the original Indian Coffee House that somehow stood its ground in changed times and then visiting various bookshops and finally settling down in the evening at his favourite one over adda with a couple of friends was part of PDM's daily routine. This is one picture of a smile left behind.
Another one is of painter S Raj Kumar who painted many pictures of Sector 17 for he happened to work there in a government text-book board office and when not at work he would be roaming the sector with writer friends Mohan Bhandari and Amar Giri. The scenes he saw inspired him to paint some wonderful stylised pictures of lemon sellers, goggle vendors and changing of the cinema hoarding on Thursday nite, the plaza carnival entertainers and my favourite the dreams of a balloon seller: So many scattered smiles. Then one recalls the nukkad nataks by Gurcharan Channi in his earnest street-play days.
After the killing of theatre activist Safdar Hashmi, Channi organised a protest gathering of artistes and writers in the Sector 17 plaza on a sunny January day in 1989. That was a time when public meetings were prohibited due to militancy in Punjab but the artists seised the place back and the poet of the city, Kumar Vikal, went around with a poster pinned to his coat crying out: "Today it is Hashmi, tomorrow it could be me!"
Such are the images that crowd in and one recalls a joke that a walk through Sector 17 in the evenings and one had met the entire city. That is not the case now. The city has grown and diversified, but for the likes of me, a mutton cutlet and a cup of filtered coffee at the Indian Coffee House, are ways to connect with some of the old spirit that the city still retains. A parting smile at this quaint meeting point of the way we were and the way we are.
Close Story
Personalise your news feed. Follow trending topics