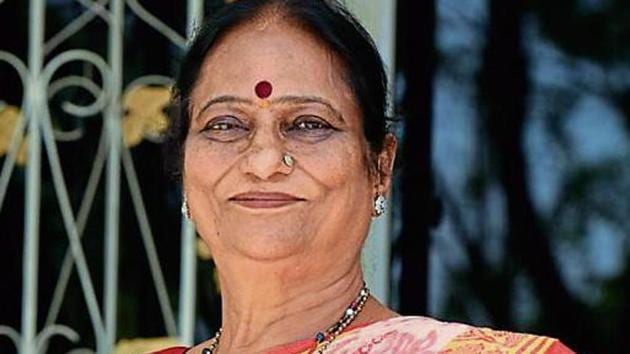 Words of Wisdom: Be a learner for life, never give up and practice to perfection, says kathak dancer Shobha Koser
Shobha Koser is an institution in kathak and has trained generations of dancers. She believes in self discipline and hard work as much as living light with laughter.
UPDATED ON MAY 10, 2019 05:17 PM IST
At 75, kathak dancer Shobha Koser believes you're never too old to learn.
"There is no age to stop learning. Stay curious and eager, particularly when it comes to your chosen profession or area of interest. There's no skipping the riyaaz (practice). It is a tapasya . Go to the depths, mannan karo (contemplate) and do what it takes to excel," says Shobha, an exponent of the Jaipur Gharana of kathak.
As registrar of Pracheen Kala Kendra, an organisation her late husband and a Tandav dance exponent Madan Lal Koser founded in 1956 in Chandigarh to promote classical dance and music, she has come a long way. "It's been a beautiful journey in dance," she says, recalling how she was barely 16 in 1961 when she got married and made the city her home.
"I was only a matriculate at that time. Besides performing, I used to teach dance in Carmel Convent before joining Government College for Girls in 1963. I was a judge along with actors Devika Rani and Prithviraj Kapoor at a cultural festival in Kullu where then Punjab chief minister Pratap Singh Kairon was the chief guest. He watched my kathak performance and suggested I teach dance at GCG," she says.
It was after she started teaching that she did her graduation, post-graduation and doctorate in dance. Having written two books based on the notes she prepared for her students, she says, "My husband encouraged me to study. My son and daughter were also doing graduation when I was studying. They've been very supportive."
The quality she looks for in a student is self discipline. "The commitment to practice and eagerness to learn make a good dancer." Her students include generations of dancers and she is particularly proud of grooming actress Poonam Dhillon.
Punctual and professional
The third among seven siblings, Shobha's father was a doctor and her mother a student of science in Agra. "Though my mother chose to be a homemaker, she noticed my flair for dance early and was instrumental in introducing me to kathak and playing the tabla and sitar. My father was conservative but she was ahead of her time. She got Guru Kanhiya Lal to teach me at home and soon I was performing on stage. I was in Class 8 when I performed before then president Rajendra Prasad at Rashtrapati Bhavan," she says.
Shobha, who went on to train under Guru Kundan Lal Gangani, still considers her mother has her first teacher. She taught her the importance of discipline, grace and living in the moment. "She would say when you're dancing, forget everything else," says the Sangeet Natak Akademi awardee.
Shobha is punctual and organised. "I reach 10 minutes before time for any appointment because it makes me feel at peace. I don't procrastinate. What has to be done will be done today. Kal ka kya bharosa (tomorrow is uncertain)," she says, adding that she plans her day at the start.
Despite her advancing age, she is particular about honouring her commitments.
"Age is a factor and I accept it gracefully. It is important to listen to the body and mould your dance accordingly. I have taken risks to keep my commitments, including performing with a fracture in the leg," she says with a smile.
Dance is divine
Dance is uplifting spiritually, mentally and physically. "It has taught me to never give up. I've overcome cancer and have been living with diabetes for 26 years. I was bedridden for a year in 1989 after a paralytic attack but maine haar nahin maani (I didn't give up). I didn't want pity and healed with God's grace," she says. "I can't bend my right thumb but it doesn't come in the way of the mudras so I'm fine with it. Nothing will stop me from dancing," she says.
Chandigarh connect
Shobha has seen the city transform from a deserted town to a populous city. "There's so much traffic! Almost every house has four cars now. It wasn't meant to grow like this but it is still home, and beautiful," she says.
Close