It's a moment of pride: City celebs on Army Day Parade
Jan 15, 2023 08:54 AM IST
Parade is an integral part of the Army Day, which is celebrated annually on January 15
Parade is an integral part of the Army Day, which is celebrated annually on January 15. The day is held in honour of Field Marshal KM Cariappa of Bengaluru, who took over as the first Indian Commander-in-Chief of the Army after the British left India.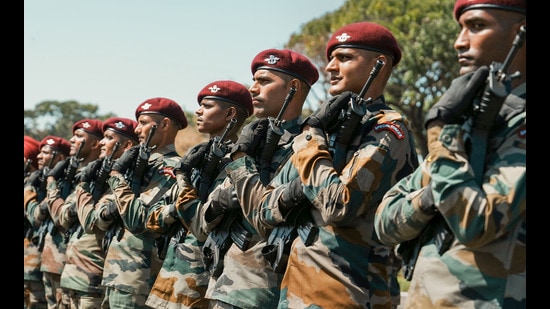 For the first time since 1949, the day is being celebrated outside of Delhi and a parade is taking place in Bengaluru at the Madras Engineering Group (MEG) War Memorial. City-based celebrities are excited about the 75th Army Day parade this year.
Actor Aindrita Ray, who hails from an Army background, says, "We have always watched the parade on TV and we can now witness it in our own city." Actor Ragini Dwivedi, whose father was in the Army, shares, "There is a large community of Army personnel in the city and it'll be great to see them come together for the parade." Actor Radhika Narayan is happy as the city is hosting its first-ever parade.
Ragini Dwivedi says, "There is a large community of army personnel in the city. It'll be great to see them come together."
Ranjani Raghavan shares, "I'm excited to see the Army Day parade live, and not on TV like always."
Samyukta Hornad tells us, "It's a big moment, as the nation looks at Bengaluru on this day now."
AindritaRay says, "It's going to be a wonderful sight and a moment of pride for Bengaluru"
Radhika Narayan opines, "Not just the IT Capital now, this is another proud addition to the city"