Kerala lawyer booked over bribery claims
Feb 02, 2023 12:25 AM IST
Earlier, the police sought the opinion of the advocate general on whether a case could be registered against the lawyer, who is also the president of the Kerala high court advocates association and got a green signal. On Monday, the Bar Council of Kerala also served a show-cause notice to him
The Kerala police on Wednesday registered a case against senior Kerala high court lawyer Saiby Jose Kidangoor, accused of allegedly seeking money from his clients, claiming "he could influence judges and seek favourable verdicts."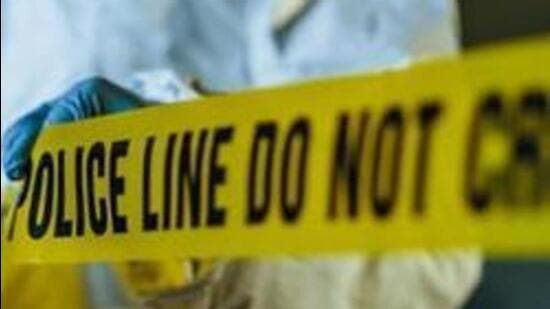 The office of the state police chief Anil Kant said the first information report (FIR) was filed against the lawyer under Section 420 (cheating and dishonestly inducing delivery of property) of the Indian Penal Code and Section 7(1) of the Prevention of Corruption Act.
The case was based on the complaint filed by the registrar of the high court, said the DGP's office.
The Kochi police commissioner has also been asked to depute a special investigation team to probe the case.
Earlier, the police sought the opinion of the advocate general on whether a case could be registered against the lawyer, who is also the president of the Kerala high court advocates association and got a green signal. On Monday, the Bar Council of Kerala also served a show-cause notice to him.
Though serious charges surfaced against Kidangoor more than two weeks back, no action was initiated against him, and many legal experts expressed reservations over it.
Last week, a group of lawyers moved the Union law ministry citing allegations against the lawyer, and later it advised the bar council to look into these charges.
Soon after a case was registered, Kidangoor welcomed the investigation and said it would help him come clean.
"I welcome this probe. This will help me come out clean. I dismiss charges raised by a couple of lawyers who lost in the recent election in the advocates association. I have put in 27 years in the profession and those in the fraternity know me well," he told Asianet News Channel in Kochi.
He said he was pained over dragging the judicial system citing baseless charges.
The allegations against Kidangoor surfaced after a film producer, an accused in an alleged sexual assault case involving a film actor, claimed in Kochi that he had to cough up a huge amount of money to procure a pre-arrest bail. Kidangoor was his lawyer.
There were also allegations that Kidangoor took the name of three judges of the high court, claiming he could bribe them to get "favourable orders." After this, three more complaints surfaced.
Last week, justice Ziyad Rahman had to withdraw his order in connection with a case registered against two people under the SC/ST (Prevention of Atrocities) Act for allegedly assaulting a Dalit man at Ranni in Pathanamthitta district in March 2022. The accused first approached a lower court for bail, which was turned down.
They then moved the high court, and on April 20 last year, justice Rahman granted pre-arrest bail to the accused, represented by Kidangoor. Later, the de facto complainant in the case moved the court, citing the credentials of the counsel and complained that basic procedures were not met while granting bail. The judge had called back his order and directed a fresh hearing in the bail plea.