PM Modi to inaugurate National Youth Festival in Karnataka next week
Jan 07, 2023 05:24 PM IST
The state government has also unveiled the logo of the youth festival virtually.
Karnataka minister C Narayana Gowda on Saturday announced that Prime Minister Narendra Modi will inaugurate the National Youth Festival, which is scheduled to be held between January 12 and 16 at Dharwad in the Hubballi district. The state government has also unveiled the logo of the youth festival virtually.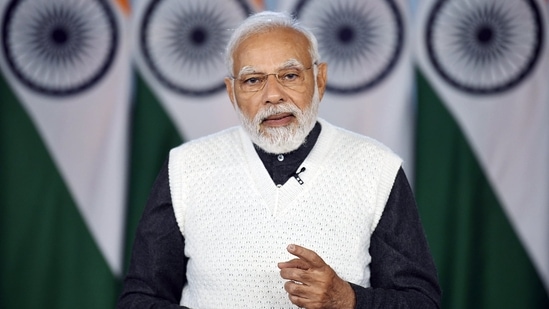 Narayana Gowda, the minister for youth empowerment shared the logo on Twitter and wrote, "The logo of National Youth Festival was launched along with Chief Minister @BSBommai. Union minister of youth and sports @ianuragthakur has participated virtually. In order to make the National Youth Festival a success, the program outlines including the inauguration, preparations were discussed in a meeting. The National Youth Festival will be held in Dharwad, Hubli from January 12-16. Prime Minister @narendramodi will inaugurate the festival on January 12 at Dharwad"
According to new agency PTI, 7,500 delegates from all over the country are expected to participate in this festival. It has also been decided that the arrangements for the event will be looked after by young legislators, MPs and other elected representatives of the state. The railway department also agreed to attach special coaches for delegates coming to Hubballi-Dharwad from different parts of the country. The report further said that Thakur appreciated designing the youth festival's logo. The logo was selected through a competition and it was designed by Bansilal Ketki of Odisha whose design won the accolades.
Meanwhile, PM Modi is also likely to inaugurate the Mysuru – Bengaluru expressway in February but it has not been confirmed yet. Union minister Gadkari recently said that the expressway will either be inaugurated by PM Modi or president Droupadi Murmu, depending on the schedule.