In MP, 82 tribal schools set up by govt to be run by private players
Feb 02, 2023 09:57 PM IST
Among the 92 public schools that will be run by private players are 82 schools located in remote parts of Madhya Pradesh for tribal girl students
BHOPAL: The Madhya Pradesh government has decided to hand over 92 government schools in tribal areas to private players to operate them in the public-private partnership (PPP) mode, people familiar with the matter said, citing the state cabinet's decision on January 24 to involve private players.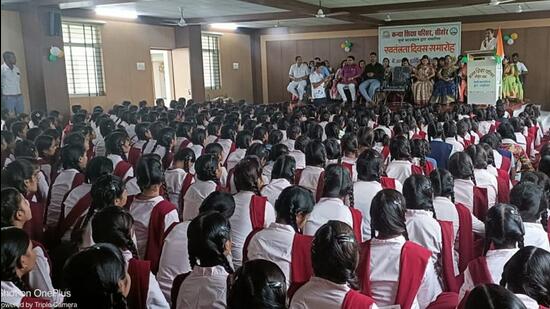 Among the 92 public schools that will be run by private players are 82 schools located in remote parts of the state for tribal girl students - they are called Kanya Shiksha Parisar - and 10 excellence schools. The state cabinet at its meeting decided to involve private players in running these schools to raise the standard of education imparted by them, a government statement after the cabinet's in-principle approval on January 24 said. (THIS CORRECT?)
Officials said the move was patterned on the Gujarat government's model and was tried out in Madhya Pradesh's Sehore district in April last year when the state cabinet decided to let Surya Foundation run its Kanya Shiksha Parisar as a pilot project.
"The schools will be run like a reputed private school. The private partner will select the teachers and staff. The government teachers can also apply to work there," said a state government official who is involved in the process of framing the ground rules for involving the private sector.
"It will be the responsibility of the private partners to enhance the level of knowledge of students with ensuring maximum selections of the students in competitive exam," said Pallavi Jain Gohil, principal secretary, tribal welfare department. She added that the initial contract will be for seven years to measure progress of students from classes 6 to 12.
Officials said these schools will enable the government to overcome the problem of shortage of quality teachers, a huge problem in a state where schools in 89 tribal development blocks have many vacancies.
In October last year, the government told activist Punit Tandon in response to a right to information request that 692 of the 889 higher secondary schools in MP's tribal areas don't have principals and 755 don't have science teachers.
But some insist that involving private players wasn't the solution. "Public Health and education institutions shouldn't be privatised at any cost. This policy is nothing but an example of misplacing of priority and perspective," said Sachin Jain, convener of Vikas Samwad, an NGO.
The opposition Congress said the state government was privatizing everything.
"They are selling government properties, handing primary health centres over to private medical colleges and now schools. The BJP-led state government will privatise everything in future in the name of development… Instead of improving things, the government is shedding off their responsibilities," said Kunal Chaudhary, Congress MLA from Kala Pipal.