Raised VAT on diesel due to BJP govt's financial mismanagement: Himachal CM Sukhu
Jan 11, 2023 01:40 AM IST
The Himachal Pradesh government has increased the VAT on diesel to ₹7.40 from ₹4.40 (approx) earlier.The decision to nominally increase the VAT on diesel was taken to generate income as the state government inherited a financial burden of ₹75,000 crore from the previous BJP regime, hchief minister Sukhvinder Singh Sukhu
The financial mismanagement of the previous BJP regime forced the Himachal Pradesh government to take the hard decision of increasing the VAT on diesel, chief minister Sukhvinder Singh Sukhu said on Tuesday.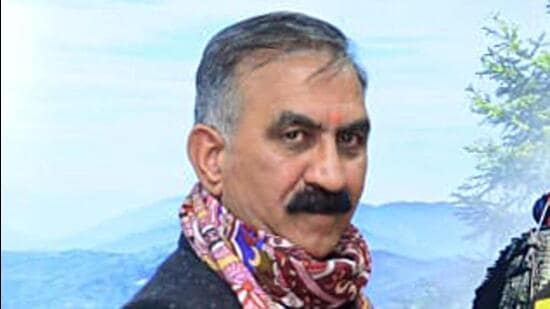 The Himachal Pradesh government has increased the VAT on diesel to ₹7.40 from ₹4.40 (approx) earlier.The decision to nominally increase the VAT on diesel was taken to generate income as the state government inherited a financial burden of ₹75,000 crore from the previous BJP regime, he said.
Interacting with reporters following his return from Delhi, Sukhu said the previous government had reduced the VAT on diesel and petrol to fool people after the BJP faced a crushing defeat in the bypolls.Former chief minister Jai Ram Thakur had lashed out at the government and said hiking the VAT on diesel led to an increase in freight charges that, he said, would put additional burden on farmers. Diesel will now cost ₹86 per litre, the Leader of Opposition said.
Firing back, Sukhu said Thakur's government had cheated the people by making false promises and tall claims in a bid to retain power and opened over 900 institutions without making any budgetary provisions during the last six months of its tenure, he said. He added that over ₹5,000 crore was required to effectively make these institutions functional.
The chief minister added that it was strange that the BJP was questioning the government's decision of appointing chief parliamentary secretaries when these posts were created by its government.
Cabinet Ministers Chander Kumar and Rohit Thakur also refuted Thakur's statement questioning the appointments of chief parliamentary secretaries and allegedly ignoring the interests of Kangra district in the Cabinet.
In a joint statement issued here on Tuesday, the ministers reminded Thakur about the appointment of a large number of chairmen and vice-chairmen in various boards and corporations.All the "dejected and rejected second-line leaders" were appointed chairmen and vice-chairmen with the sole objective to adjust them by allotting plum postings, they said.
The people of Himachal had given a massive mandate to the Congress and the state government was committed to fulfilling all the promises made in the 'Pratigya Patra'.It seems that Thakur was finding it difficult to adjust to his new role as Leader of Opposition, they said and suggested that the former chief minister humbly accept the people's mandate.