Botched bike robbery in Dera Bassi a revenge plan gone awry, say police
Jan 30, 2023 02:33 AM IST
22-year-old Haryana youth wanted to avenge uncle's murder in Bhiwani, but reached Dera Bassi on wrong train and tried to rob bike to reach back home, say Mohali police
The 22-year-old youth who was arrested for shooting at a man during a bid to rob a motorcycle in Mubarakpur, Dera Bassi, on Friday night, was out to avenge the murder of his uncle in Bhiwani, but reached Dera Bassi accidentally after boarding a wrong train, said police.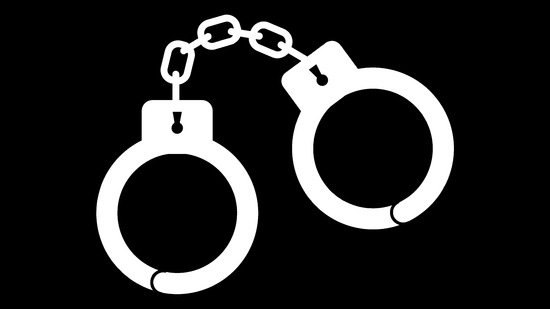 Investigators said the youth, a native of Bhiwani, Haryana, held a grudge that the local police didn't register a murder case against the people behind the alleged murder of his paternal uncle six years ago.
Planning to avenge the murder himself, he travelled to Madhya Pradesh eight days ago, where he came in touch with a middleman who helped him source a pistol and cartridges for ₹34,000 from Kanpur, Uttar Pradesh.
He then took a train back to Bhiwani, but on reaching Kurukshetra, accidentally boarded a train headed towards Punjab, where he got off at Dera Bassi. Since he was out of money, he decided to rob a motorcycle to travel back to his village, probe officials said.
On Friday night, while four men were sitting inside a truck parked on the roadside opposite Rajinder Infrastructure company, Ramgarh Road, Mubarakpur, Mandeep pointed a gun at them and demanded the key of a parked motorcycle that belonged to one of them.
As the four men got off the truck and resisted the robbery bid, Mandeep opened fire, hitting one of the men, Yogesh, on the left side of the abdomen.
Seeing Yogesh collapse, the other three men overpowered the accused and beat him up with sticks, after which he fell unconscious.
Both the victim and the accused were taken to Government Medical College and Hospital (GMCH), Sector 32, Chandigarh, where the latter was discharged after treatment. He was sent to judicial custody by a court and is now lodged in Patiala jail.
The .32-bore country made pistol used in the robbery bid, along with three loaded magazines and 68 live cartridges, were recovered from him following his arrest.
Through probe, police found that Mandeep was a history sheeter, who was already facing a murder case in Hisar and a carjacking case in Jind. "He, along with his accomplices, had earlier allegedly killed someone after his friend was beaten up in Hisar. So far, his association with any gang has not been established," shared a police officer.