Chandigarh resident duped of
₹

40,905 after sharing OTP over phone

Updated on Aug 10, 2022 03:19 AM IST
The complainant, a resident of Modern Housing Complex, Chandigarh, alleged that a woman posing as an insurance agent noted the OTP shared with him and later completed a transaction of ₹40,905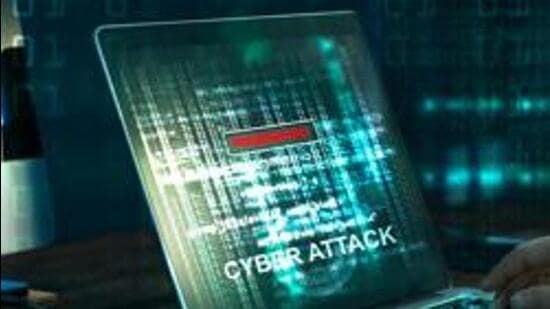 A resident of Modern Housing Complex (MHC), Manimajra, was duped by an unidentified woman who impersonated a bank employee and cheated him of ₹40,905.
As per police, the incident happened on February 5 this year when Dinesh Kumar Badhwar alleged that the woman called him regarding an insurance premium waiver and upgradation of his credit card and activation of domestic usage on his card for online transactions.
Badhwar alleged that the woman noted the one-time password (OTP) shared with him and later completed a transaction of ₹40,905.
A case under Sections 419 (cheating by personation), 420 (cheating) and 120-B (criminal conspiracy) of the Indian penal Code (IPC) has been registered at the cyber crime police station. No arrests have been made yet.
PGIMER holds INASL 2022
Chandigarh
Indian National Association for Study of the Liver (INASL) governing council and the department of hepatology, Postgraduate Institute of Medical Education and Research (PGIMER), recently organised the 30th annual INASL conference at New Delhi. The department of hepatology participated in more than 30 paper presentations and secured awards in plenary, clinical, basic sciences, and poster presentation sessions. Academic sessions, debates, quizzes, scientific presentations from students, fellows, and faculties beyond the boundaries of hepatology, including gastroenterology, radiology, pathology, surgery, anaesthesia were also held at the conference. The event was attended by more than 650 delegates, 150 faculties, and 20 international experts.
Panchkula MC to distribute 95,000 tricolours
Panchkula
The municipal corporation (MC) will provide a national flag to every household as part of the 'Har Ghar Tiranga' campaign and has already started distributing 95,000 tricolours. Speaking about the same, mayor Kulbhushan Goyal said, "Twenty-three councillors will be given 1,000 flags each, so that they can distribute it to the people in their areas." Around 20,000 flags will also be distributed to Kalka. People can get the national flag free of cost from four points – community centres in Sector 4, Sector 12 and Sector 12 A and the municipal corporation's office in Sector 14.
Tree collapses in Sector 7, damages car
Chandigarh
A 25-feet tree collapsed near the maintenance office in Sector 7 on Tuesday afternoon, damaging an official's car. Area councillor Maheshinder Singh Sidhu said the tree fell down near the maintenance office and damaged the personal vehicle of the sub-divisional officer (SDO) posted at the office. No one was injured. He said, "There was no complaint regarding the tree as it appeared healthy, but after its collapse, we found that rats had damaged its roots, causing it to give way."
CTU offers free travel to women on Raksha Bandhan​​
Chandigarh
On the pattern of last year, this time as well, the UT administration has decided to provide free travel to women in the local AC and non-AC CTU buses plying in the tricity on the occasion of Raksha Bandhan on August 11. This facility will not be applicable on long-route CTU buses.
Mohali gets disease helpline number
Mohali
With regard to Covid, dengue and other vector-borne diseases occurring in the rainy season, the district health department has launched a helpline number for the convenience of the people. Civil surgeon Adarshpal Kaur and epidemiologist Harmandeep Kaur said residents can call the helpline number at 62391-16649 for any information regarding the above diseases.
Health dept inspects shops in Kharar and Zirakpur
Mohali
Under the 'Mission Tandrust Punjab', the food safety branch of the district health department carried out an inspection at shops in Kharar and Zirakpur on Tuesday. A team, led by food safety officers Lovepreet Singh and Anil Verma, took four samples of packed edible oil from four different shops. Health officials said that the drive which started on August 1 and would continue till August 14, to test the Trans fat and other parameters in edible oil.
PU unveils training facility on dismantling e-waste
Chandigarh
Panjab University (PU) on Tuesday unveiled a first-of-its-kind training facility on dismantling of e-waste. Inaugurated by the PU vice-chancellor (V-C) Raj Kumar, the facility has been developed under the Meity-sponsored project 'Capacity Building through Skill and Entrepreneurship Development on E-waste Management'. Targeted at formalising the informal sector the project aims to build capacities of 300 informal actors across the states of Punjab, Himachal Pradesh, Haryana and the UT of Chandigarh on environmentally sound management of e-waste. Kumar stated awareness and capacity-building are key areas where stakeholders need to work with a greater zeal to ensure environmentally sound management of e-waste.
Personalise your news feed. Follow trending topics