North Zone national basketball c'ship to kick off in Ludhiana from December 6
The 71st North Zone Senior National Basketball Championship will be held at Guru Nanak Stadium in Ludhiana from December 6 to December 10 under the aegis of the Basketball Federation Of India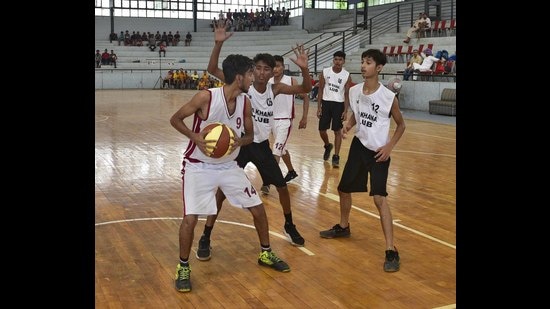 Published on Dec 03, 2021 12:40 AM IST
The 71st North Zone Senior National Basketball Championship will be held at Guru Nanak Stadium in Ludhiana from December 6 to December 10 under the aegis of the Basketball Federation Of India.
Teja Singh Dhaliwal, general secretary of Punjab Basketball Association, said that six men's and six women's teams from Delhi, Haryana , Himachal Pradesh , Jammu and Kashmir ,Chandigarh and Punjab will participate in the tournament. All the teams will play matches as per round robin league basis and 30 matches will be played in both categories.
The three top teams from both categories will participate in the 71st Senior National Championship in Chennai from January 23 to January 30, 2022.
PBA president RS Gill said that many international basketball stars from Punjab including Jagdeep Bains and NBA stars Amyjot Singh , Amritpal Singh and Princepal Singh will also be seen in action.
Close Story