Prostitution racket unearthed in Zirakpur, 25 detained
Feb 04, 2023 04:54 AM IST
Among those detained were 18 women and seven men; Zirakpur police are working to arrest the owners of the spas where the racket was being operated
Police sealed at least 12 centres located in Zirakpur and arrested 25 persons after unearthing a prostitution racket being run under the guise of providing spa services.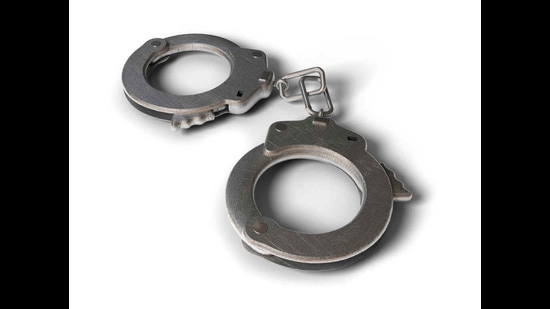 Among those detained were 18 women and seven men. Police are currently working to arrest the owners of the aforesaid establishments.
Cases have been registered under the The Immoral Traffic (Prevention) Act, 1956, against owners of nine spas — Indulge Spa, Luxury Spa, Coco Spa, Z Spa, Moonlight Spa, Tulip Spa, Sahin Spa, Dream Spa and Russian Spa, all located on VIP road in Zirakpur.
Zirakpur deputy superintend of police (DSP) Birkramjit Singh Brar said the racket was unearthed during the questioning of bailed-out gangsters. Police discovered that the racket was being operated from some of the massage parlors, following which hree teams of police were formed. Teams conducted searches at massage parlors running in CCC Plaza and Devaji Plaza located on the VIP road, and the Metro Plaza on Lohgarh road.
"More than 12 spas cum massage parlors have been sealed and 25 persons including 18 girls and seven men have been rounded up. Some of the girls were foreigners. All the owners have been booked for Immoral Traffic Act 1956," the DSP added.
Sharing further information, inspector Deepinder Singh Brar, station house officer at Zirakpur, said police had received information that spa-cum-massage parlors were being run across the city sans permission.
Based on the information, raids were conducted together that resulted in the arrests. The arrested women were released on bail, but questioning is currently underway in the case.