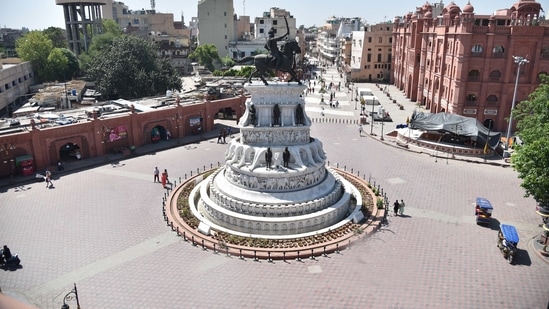 Punjab announces daily night curfew, full lockdown on weekends amid rising Covid-19 cases
Punjab announces daily night curfew, full lockdown on weekends amid rising Covid-19 cases
UPDATED ON APR 26, 2021 08:12 PM IST
Punjab chief minister Amarinder Singh on Monday announced daily night curfew and full lockdown on weekends amid the rising cases of the coronavirus disease (Covid-19) in the state. "Due to continuous & rapid rise of Covid-19 cases in Punjab, (the) cabinet today has decided to impose daily lockdown from 6pm to 5am and weekend lockdown from Friday 6pm to Monday 5am. Urge you all to stay at home and step out only if absolutely necessary. Seek your full cooperation," Captain Amarinder Singh said in a tweet.
Singh earlier said that he is against the imposition of a lockdown in the state and predicted that the situation in the state would get worse, according to a report by news agency PTI. He also said that a full lockdown leads to migrant exodus and economic woes. He highlighted that Ludhiana, which has reported 1,300-plus cases on Sunday, remains a cause of concern.
The chief minister in a meeting with state government officials said that all measures are being taken to secure medical oxygen. The Punjab government inaugurated Vardhman Steel Plant in Ludhiana on Monday to boost its oxygen supply. "We are getting 1500 cylinders of oxygen per day from Vardhman Steel Plant. This is a big help in this situation," Ludhiana deputy commissioner Varinder Sharma, who was present at the inauguration, was quoted as saying by news agency ANI. "It is covering a major part of our need although we need 2,800 cylinders per day," Sharma added.
The state recorded a single-day spike of 7014 cases on Sunday, which pushed the tally of infected to 339,090. With 76 deaths the toll rose to 8432, according to the medical bulletin released by the Punjab government.
Close