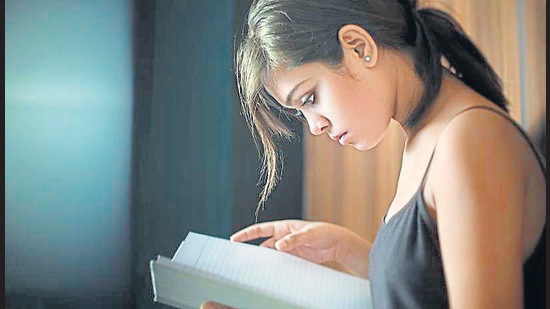 Random Forays: Career uncertainty is normal, natural
Prince Charles of the United Kingdom, when he was young, could have been reasonably sure of his ascension to the throne one day, but today, at 72, he is still in the waiting room, so to say! Nothing is certain in this world of ours, and we cannot expect it to be so
By Vivek Atray
PUBLISHED ON JUL 18, 2021 01:01 AM IST
The growing-up years are sure to be dotted with of a certain amount of uncertainty, ambiguity and unpredictability. The trend and shape of things to come is ever unknown. Life itself is an intricate maze, a mysterious pathway, replete with milestones and speed bumps en route. Who can be sure of what the future holds? And that is verily the essence and the charm of life as well.
But at the age of 18 or 19, or even 25, it is normal and natural to feel burdened by parental expectations, peer pressure and self-doubt. None of us who have made even the faintest of marks in life, were confidence personified when it came to the years to come. We had no idea about the contours of the meandering route along which our career would ultimately unfold and undulate.
Thus, for those who are worried about exams, results, no exams and no results, in these uncertain times, I have only one piece of advice. Please try and chill a little! One of the early forays in this column of mine was titled, 'Parents, please take a chill pill!' The same advice holds good for youngsters as well. While the parents of today must appreciate the fact that piling on the pressure is not the best way to get the best out of their progeny, members of 'Gen Zee' must also follow suit by relaxing their minds a little. Or a lot.
Prince Charles of the United Kingdom, when he was young, could have been reasonably sure of his ascension to the throne one day, but today, at 72, he is still in the waiting room, so to say! Nothing is certain in this world of ours, and we cannot expect it to be so. What is surely in our hands is the effort we make, the qualities we bring to the table and the determination that we possess, to make successes out of our lives.
The results are never in our control, as the scriptures also tell us. Our mandate is to slog and toil, to persevere and persist. I have counselled hundreds of civil services aspirants in the past few years, and I have categorically told them to hope for the best, but to prepare for the worst. And in any case, Plan B is never a bad option. Many people manage to grab an opportunity in life, which is akin to their first or second or third preference as a career option. What is wrong with that? It is only when someone wanted to be a lead actor, but ends up selling tickets at a cinema hall, is he justified in holding a grouse or two!
Sundar Pichai, Indira Nooyi, Jeff Bezos, Satya Nadella, Elon Musk, Kiran Majumdar Shaw, PV Sindhu, MS Dhoni, Deepika Padukone and Sunita Williams, all highly successful individuals, could hardly have tom-tommed their success before their careers actually panned out in the resplendent manner that they eventually did. It is another matter that most of these stars of varied skies have proven to be humble, even great, icons, though not all of them.
Feeling low at times and worrying a tad more than necessary is a usual for teenagers and even for those older. But to dwell in the realms of anxiety and stress, aided and abetted by a tendency to overthink, is an avoidable manner of living.
Lord Alfred Tennyson, in his memorable poem, 'The Charge of the Light Brigade' wrote the following lines so touchingly- "Ours is not to wonder why, ours is just to do or die." While Tennyson was alluding to the selfless sacrifice made on the battlefield by the cavalry during the Crimean war, we need not be as fatalistic. Yet, we need to soldier on despite seeming hardships and reverses which are a part of the surprise package of life that we were unwittingly presented at birth.
The key, in the ultimate analysis, is to keep at it and to try and improve the prospects for success in our lives and careers. Then, whether we end up in a career of our choice or not, we will have done our bit. Let's leave the rest to destiny.
vivek.atray@gmail.com
Close