Working professionals to share real-life experience with students of vocational courses at Punjab govt schools
Updated on Nov 26, 2022 10:52 PM IST
In a bid to provide relevant exposure to the students receiving vocational training under the National Skills Qualification Framework, experienced professionals will be invited to deliver lectures at government schools of Punjab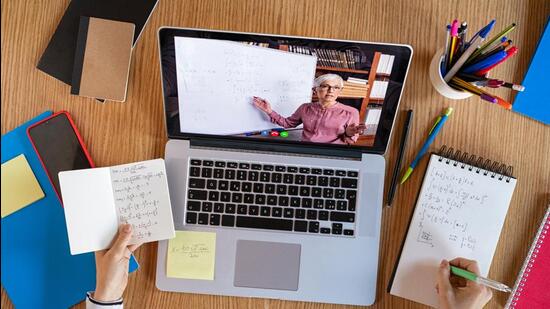 {National Skills Qualification Framework}
In a bid to provide relevant exposure to the students receiving vocational training under the National Skills Qualification Framework (NSQF), experienced professionals will be invited to deliver lectures at government schools across the state.
Under the NSQF program, vocational training is available at 989 government schools across the state. Each school is allotted two trades from a range of courses including information technology, beauty and wellness, marketing and sales, food production, security. The schools have vocational trainers as per the trades.
Allocating the funds for the same, the Punjab director general of school education has issued a budget of ₹20,000 each to 675 schools to hold lectures for students. A total of 314 schools in Ludhiana which also offer security trade have been allocated ₹17,500 each for the same as the classes under the private security trade are only held for Classes 9 to 11.
There are as many as 47 schools in Ludhiana including Government Senior Secondary Smart School, Punjab Agricultural University, Government Multipurpose School and GSSS, Jawahar Nagar, which offer vocational courses to the students.
Rajesh Khanna, Principal at GSSS Kasabad, said there are as many as 139 girl students in our school under the beauty and wellness trade and 143 students in power trade, adding, "Field visits and guest lectures generate curiosity among the students and help them to assess their growth."
According to the instructions issued by the department, ₹300 has been set as an upper limit for each lecture by a faculty with graduation as an educational qualification. For guest lecturers with post-graduation, ₹500 for each lecture will be paid by the schools. As per the guidelines of the Union ministry of human resource development, persons who have no formal education, but have relevant experience of up to three years can also be invited for lectures.
GSSS PAU principal Balwinder Kaur said, "The school offers information technology and Beauty and wellness trades, the courses focus on providing practical knowledge and skills to the students and make them industry ready."