Delhi to have largest EV charging network in India, lowest rate per unit: Govt
Mar 15, 2022 02:57 AM IST
Power minister Satyendar Jain also said his government has floated a tender for setting up 500 charging points or 100 charging stations, and these will be ready in the next three months
From July, Delhi will have at least 879 electric vehicle (EV) charging points across the national capital, the highest in any state or city in India. Not just that, Delhi will also offer the cheapest EV charging rates at about ₹2 per unit, or even less, when compared to other states where the cost of charging an EV could be up to ₹15 per unit.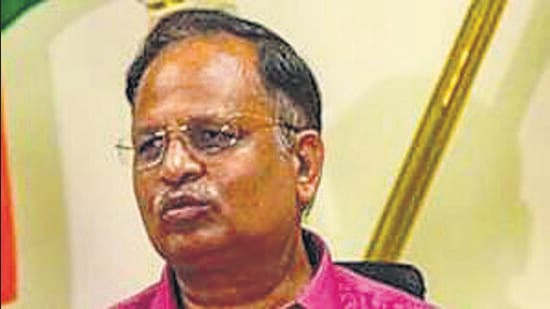 Announcing these decisions at a press conference on Monday, power minister Satyendar Jain also said his government has floated a tender for setting up 500 charging points or 100 charging stations, and these will be ready in the next three months.
"A total of 100 public charging stations with 500 charging points will be developed across Delhi in the next three months. The charging stations will be open to the public by June 27 this year. Electric vehicle owners will be charged under ₹2 per unit for charging their vehicle as compared to the rate of ₹10-15 per unit in other states. The bidding criteria was kept as the lowest service charge so that consumers in Delhi get the best possible and competitively determined service while charging their electric vehicles. At least, 12 bidders came forward for the tender and the winning bid was at the rate of ₹-(minus)3.60/unit. This means that instead of charging users for the service they'll be incentivised," Jain said.
The Delhi government notified its EV Policy on August 7, 2020. Under the policy, the Delhi government has set a target for EVs to account for 25% of sales by 2024. As part of the policy, Delhi also became the first state in the country to fully exempt road tax and registration fee for all new EVs registered in the city.
Further, the eligibility criteria were simplified and made universal so that more people can avail of the benefit of the subsidy.
Dialogue and Development Commission (DDC) vice-chairperson Jasmine Shah said the tender floated on Monday was the largest of its kind in the country. "It will double the EV charging infrastructure of Delhi. To achieve the vision of chief minister Arvind Kejriwal, to provide an EV charging station within a 3km range of a point anywhere in Delhi, we are targeting underserved areas of Delhi. Outer Delhi will get charging stations on priority," he said.
As on March 14, Delhi had 139,733 EVs registered with the state transport department. Against that, the city has 180 stations with a total of 379 charging points. Additionally, Delhi also has at least 79 privately operated battery swapping stations in operation which have 274 swapping docks.
Once these 100 charging stations are opened to public from June 27, Delhi will have 879 EV charging points at 280 charging stations. The upcoming EV charging stations will be in eight districts — north-west (22 stations), south (19), west (18), south-west (15), north-east (9), east (8), north (5) and New Delhi (4).
Jain said last month, EVs contributed to more than 10% of the total vehicle sales in Delhi. "The Delhi Transco Limited (the state nodal agency) initiated the tender to establish 100 charging stations with 500 charging points at prime locations across Delhi. At least 71 of these stations will be established at Metro stations. The bidding process was drafted in a PPP (public-private partnership) model. It had two distinguished areas where the government has contributed: One, in providing land through different land owning agencies; and two, in providing high-end infrastructure, including cabling and transmission. The private player would contribute with the smart charging stations, staff and servicing," he said.
"It is noteworthy that charging stations in Delhi up to a load of 22kW will run at a rate of ₹2/unit. Usually, cities charge upwards of ₹10/unit for the same and even go as high as ₹15/unit. The agreements for the charging stations will be finalised by April 8 and they'll be operational by June 27," Jain said.
Shah said the tender will become "a benchmark for many Indian cities in the years to come", noting that the government aggregated 100 land parcels across different agencies so as to obtain the lowest bid.
"This allowed good spatial planning too. EV charging stations don't earn money for initial years. To ensure healthy competition, the government went for the PPP (public-private partnership) model. The government offered land at concessional rates and took care of upstream electrical infrastructure. Bidders had to only set up charging station infra and run them for five years. This tender also solved for evolving market requirements by mandating chargers for only 30% of the capacity and keeping the choice of rest flexible as per evolving market trends. This creates room for battery swapping as well," he said.
"Exciting news! Hindustan Times is now on WhatsApp Channels
Subscribe today by clicking the link and stay updated with the latest news!"
Click here!