Delhi's minimum temperature drops to 6.2°C
Jan 21, 2023 01:35 PM IST
Delhi recorded a minimum temperature of 6.2°C, one degree below the normal for this time of the year, and around four degrees below Friday's reading of 10.6°C
Delhi's minimum temperature plummeted by several degrees on Saturday, as per the India Meteorological Department's (IMD) data. IMD's Safdarjung observatory, which is representational of Delhi's weather, recorded a minimum temperature of 6.2°C, one degree below the normal for this time of the year, and around four degrees below Friday's reading of 10.6°C.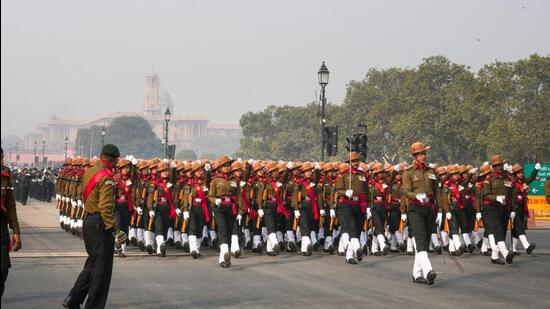 According to IMD's weekly forecast, the maximum temperature is expected to hover around 23°C on Saturday. A clear sky is expected during the day.
The IMD has also forecast rain for next week on account of an active western disturbance that is likely to affect the plains of NorthWest India during 23-27 January. Under its impact, rainfall/thunderstorm is expected over the plains with peak activity during 24-26 January including in Delhi, said IMD. IMD has forecast a drizzle late on January 23 and light rain on January 24 in Delhi. On January 25 again, there will be chances of a drizzle.
Strong surface wind with speeds reaching 30-40kmph with gusty winds (speed up to 50 kmph) is likely to prevail over Punjab, Haryana, and Delhi occasionally on January 23 and 24, IMD said in a statement on Friday.
Delhi's air quality was in the "poor" category on Saturday morning with an AQI value of 247 on the Central Pollution Control Board's city-wise AQI index at 11am. On Friday, AQI was in the "poor" category with a reading of 226 as per CPCB's daily 4pm bulletin.
An AQI between zero and 50 is considered "good", 51 and 100 "satisfactory", 101 and 200 "moderate", 201 and 300 "poor", 301 and 400 "very poor", and 401 and 500 "severe".
As per the Early Warning System (EWS) for Delhi-NCR developed by the Indian Institute of Tropical Meteorology that CAQM relies on for its forecasts, the air quality is likely to deteriorate and continue in the ' poor' category on Saturday.