Doctor couple among five killed in blaze at J'khand hospital
Jan 29, 2023 04:51 AM IST
At least five people, including two doctors, were killed as a fire tore through a private hospital in Jharkhand's Dhanbad, police officers said on Saturday
At least five people, including two doctors, were killed as a fire tore through a private hospital in Jharkhand's Dhanbad, police officers said on Saturday.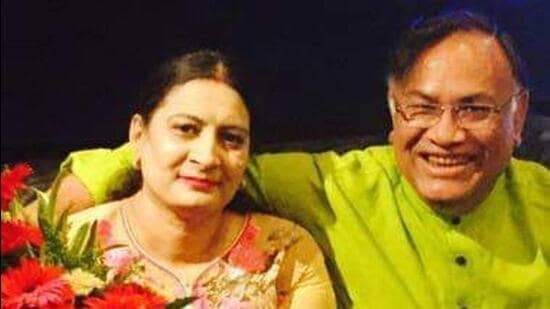 The blaze, which also left one person injured, broke out in the storeroom of the RC Hazra Memorial Hospital on the second floorof the three-storey building around 2am, said district administration officers. The precise cause of the fire is still unclear, added the officials.
The victims include the owner of the hospital, Dr Vikas Hazra (64), his wife, Dr Prema Hazra (58), his nephew, Sohan Khamari, and domestic help Tara Devi.
The couple's pet dog also perished in the fire, which was brought under control after a one-and-a-half-hour operation.
ALSO READ: Man from Nepal murdered, body found near Tilak Nagar garbage dump
Jharkhand chief minister Hemant Soren condoled the incident.
"Deeply saddened by the news of the death of six people, including the famous doctor couple Dr Vikas and Dr Prema Hazra, in the late-night fire at Hazra Memorial Hospital in Dhanbad. May God grant peace to the departed souls and give strength to the bereaved family members to bear this difficult hour of grief," Soren tweeted in Hindi.
An IVF specialist, Dr Vikas Hazra had set up the hospital on Dhanbad's Telephone Exchange Road in 1982. His son later ran the establishment.
Dhanbad sub-divisional magistrate (SDM) Prem Kumar Tiwary said a probe was on to ascertain the cause of the fire.
"At least five people, including the owner and his wife, died due to suffocation following a fire in the store room. One person is also injured. The cause of the blaze is yet to be ascertained and further investigation is underway," said Tiwary.
ALSO READ: After carrom board damaged, mother's friend beats minor boy to death; arrested
Lakshma Prasad, inspector of the fire department said that the fire broke out in the corridor adjoining the doctors' clinic.
"If we had received the information earlier, we could have managed it better," shesaid.
There were 25 patients inside the facility, all of whom were shifted to another building before the fire could spread, said officials.
Residents of Dhanbad said the two doctors were renowned for their service and worked in the coal city for more than 30 years.
The couple are survived by their children — Ayush and Prerna. Both are studying medicine.
The Jharkhand doctors' fraternity condoled the death of the doctor couple.
Dr AK Singh, the president of the Indian Medical Association's Jharkhand chapter, said the community was shocked by the accident.
"Dr Vikas and Dr Prema Hazra's great souls have departed, but the memories and their contributions to the medical field will never fade away. It's a great loss for the state and medical fraternity," he added.