Karnataka man arrested for
₹

2.3 million unpaid bill in Delhi hotel gets bail

Feb 02, 2023 05:18 PM IST
The Delhi court noted that the accused has cleared the outstanding bill and was not required by the police for investigation
NEW DELHI: A Karnataka man arrested last month for allegedly posing as a United Arab Emirates (UAE) government official at a luxury hotel in Delhi and running up unpaid bills of ₹2.3 million in 2022 was granted bail by a Delhi court on Thursday.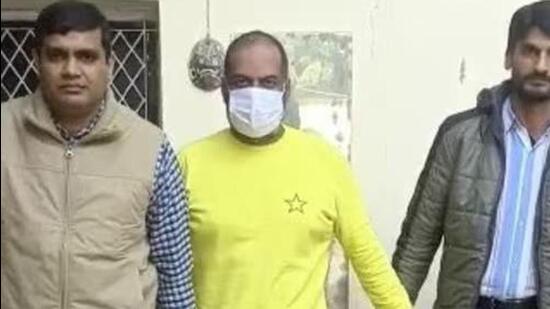 Mohammed Sharif was arrested in January following a first information report (FIR) filed by a manager at Hotel Leela Palace in the national capital complaining that Sharif stayed at the hotel for nearly three months in 2022 and left without clearing the bills. He was also accused of stealing some silverware.
Sharif was granted bail on Thursday on a ₹50,000 bail bond and surety of like amount. The judge noted that he had settled the outstanding bull of ₹23,46,413.
"As confirmed by the complainant, the applicant/accused has already settled the outstanding dues. No custodial interrogation is stated to be required by the investigating agency. The applicant/accused is in JC (judicial custody) since 19.01.2023 and he is not required for any investigation purposes, therefore, no useful purpose is going to be served by keeping the applicant/accused further in JC," the court order said.
The court told Sharif that he couldn't go abroad without the country's permission and ordered him from tampering with the evidence or indulge in any act which would hinder the proceedings of the matter.
He was also told to give his mobile phone number to the investigating officer and always keep it switched on to enable the police to contact him.