Gurgaon, playground of the rich plays with history
Updated on Apr 14, 2016 02:50 PM IST
The Millennium City has gone back to the Mahabharata days to reclaim a name that's being made fun of.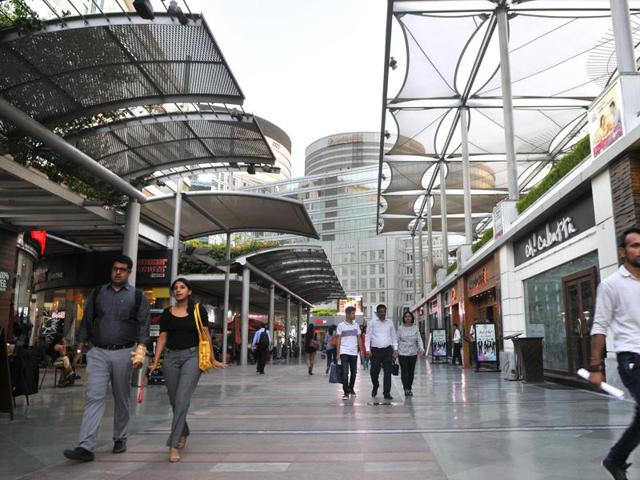 Invoking Guru Dronacharya, Haryana chief minister Manohar Lal Khattar has changed Gurgaon's name to Gurugram and social media users haven't stopped making fun of the decision.
But do they and Khattar realise that the government has just added to the snob value of Gurgaon?
Going by the mythological story from the period of the Mahabharata, Delhi was Indraprastha and Guru Dronacharya used to run his gurukul where Gurgaon stands today. His pupils were from royal lineage including the Kauravas and the Pandavas.
Pandavas later gifted a village to Guru Dronacharya, which came to be known as Gurugram or the guru's village.
This is where Guru Dronacharya turned away Eklavya: the son of Vyatraj Hiranyadhanus, the king of the Nishadas in the kingdom of Magadha. Ekalavya wanted to learn archery in Drona's gurukul but was rejected by him. So the young prince immersed himself in training in archery in front Dronacharya's idol.
Eklavya turned out to be a far better archer than the guru's favourite shishyas or pupils. Later, he had to give away his thumb as gurudakshina to the revered guru, because the latter asked for it.
If you believe that story, Gurgaon can only host princes; or the rich and mighty, in the parlance of the modern times.
Its counterpart Noida, on the other side of Delhi, is home to the migrants, middle-class and middle-income groups. After all, Noida is short for New Okhla Industrial Development Authority. Industrial is the keyword here.
When a new district was carved out from Ghaziabad, consisting the twin cities of Noida and Greater Noida, it was named as Gautam Budh Nagar in 1997 by former UP chief minister Mayawati--a Dalit icon--after the man who founded Buddhism.
Dr BR Ambedkar, on whose ideals Mayawati's Bahujan Samaj Party is based, was a great proponent of the Dalit-Buddhist movement. Ambedkar, whose 125th birth anniversary is being celebrated on Thursday, saw the conversion of Dalits to Buddhism as means to end the caste system in India and end oppression on Dalits.
Buddhism propagates equality and says all men and women are subject to the same laws of nature. Gautam Budh Nagar is where the Indian middle class finds its refuge.
Gurgaon is home to top corporate executives and industrialists while Noida is an affordable housing destination.
Anybody who cannot afford a house in Delhi or Gurgaon turns to Noida. If you compare real estate prices, a ready to move affordable flat can be bought in the range of Rs 4000-5000 per square foot, but in Gurgaon, one needs to shell out Rs 1500 to 2000 psf more than Noida putting it out of an average middle-class buyer's reach.
So Delhi, the seat of power, is modern day Indraprastha, where only the king and his men live and rule, Gurugram is home to the princes and the commoners stay in Gautam Budh Nagar.
No wonder the rulers love Gurgaon. It's been their playground. They play here and play with it. This time, with its name.
The Millennium City has gone back to the Mahabharata days to reclaim a name that's inviting much mirth.
READ: Gurgaon becomes Gurugram, but what's new about that anyway?
READ: Gurgaon to Gurugram, the RSS connect in the name change
Personalise your news feed. Follow trending topics