Couple booked for duping businessman of
₹

47.5L

Jan 19, 2023 11:55 PM IST
Gurugram: Police have booked a married couple for allegedly duping a city-based businessman of ₹47
Gurugram: Police have booked a married couple for allegedly duping a city-based businessman of ₹47.5 lakh on the pretext of selling him two shops in a commercial complex on New Railway Road, police said on Thursday.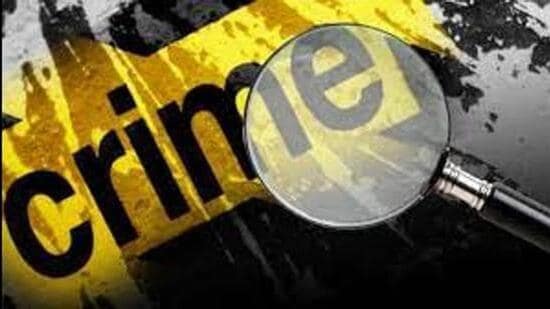 According to police, the suspects live in a condominium in Sector 47 and they entered into an agreement with the businessman on June 25, 2021 for selling him both the shops for ₹65 lakh.
Police said that after the agreement, the victim, Alok Arora, paid the couple ₹47.5 lakh and waited to get them registered in his name.
Investigators said that the couple allegedly delayed the registry by several months after which Arora, a resident of Sector 8, grew suspicious.
Police said that Arora, a supply chain partner of an American technology firm, later came to know that the properties were mortgaged to a financial firm when its officials reached the spot with a notice.
Arora allegedly kept trying to meet the couple to return his money but his efforts were in vain.
Police said that after the victim mounted pressure on the couple, they allegedly threatened him with dire consequences and also said that they will implicate him in false criminal cases.
Police said that Arora submitted a complaint against the couple at Gurugram City police station on September 10 last year and the Economic Offences Wing (EOW) carried out a probe.
The EOW found the allegations true and an FIR was registered under Sections 120B (criminal conspiracy) and 420 (cheating) of the Indian Penal Code (IPC) on Wednesday, said police.
"The suspects owned eight shops in the complex and all of them were mortgaged to the financial firm for a ₹2.7 crore loan in 2017. There are several other victims who have been duped in the same way. The couple ran the biggest printing business in the city till 2017," Arora said.
A senior police official said that the husband is presently traceless but the wife appeared for investigation and confessed that they have cheated Arora. "However, she said they don't have the money for a refund," he said.
Inspector Vedpal Kataria, station house officer (SHO) of Gurugram City police station, said that investigations are underway and action will be taken against the suspects.