More complaints of post-poll violence are in, NHRC tells Calcutta HC
Jul 28, 2021 02:18 PM IST
"We are seeking liberty to submit a supplementary affidavit. On July 26, a 951-page document was sent to us by the NHRC. We need time to respond," said Kishore Datta, advocate general of West Bengal
The National Human Rights Commission (NHRC) informed the Calcutta high court on Wednesday that more complaints of alleged post-poll violence poured in after the enquiry committee submitted its final report on the alleged human rights violations in the state before the court on July 13.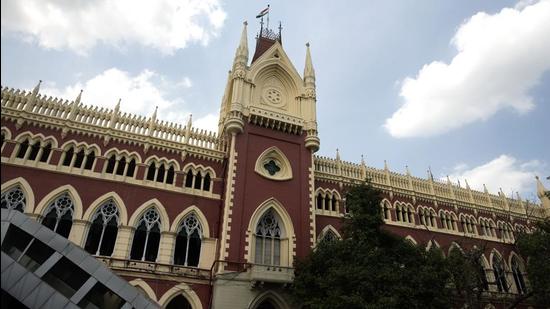 A five-judge bench of the Calcutta high court, headed by acting chief justice of Calcutta high court, directed the West Bengal government to file a supplementary affidavit on the allegations of post-poll violence mentioned in the NHRC report. The court will hear the matter again on August 2.
"The committee received some more complaints after the final report was submitted. We forwarded the same to the Director General of Police in West Bengal. We can file a supplementary report in this regard," said Subir Sanyal, the advocate representing NHRC.
Also Read | Lawyers protest Calcutta chief justice's decision to reassign case
In June, the court, while hearing PILs pertaining to allegations of post-poll violence, had directed NHRC to constitute a committee to examine all cases of alleged violence after the recent assembly elections. The seven-member committee submitted its final report on July 13, slamming the Trinamool Congress state government, while recommending a Central Bureau of Investigation probe. The state government on Monday filed an affidavit refuting the charges, while alleging that the report was politically motivated.
"We are seeking liberty to submit a supplementary affidavit. On July 26, a 951-page document was sent to us by the NHRC. We need time to respond," said Kishore Datta, advocate general of West Bengal.
Advocate Priyanka Tibrewal, who represents some of the victims of the alleged violence, however, raised objections, stating that the violence is continuing, and the victims may end up withdrawing their complaint if the matter is further delayed.
"Extension of time leads to disappearance of evidence. The police are complicit in this matter. If the state wants to file a supplementary affidavit, they have to show reason," said Mahesh Jethmalani, counsel of a deceased BJP supporter.
The bench however observed that there is no FIR on record to suggest that witnesses and victims were under pressure, while allowing the state to file a supplementary affidavit within three days.
Meanwhile at least two TMC legislators, Jyotipriyo Mullick and Partha Bhowmik, who were branded as "notorious criminals and goons" in the NHRC report moved the Calcutta high court, challenging the report.
The report named more than 123 people, some of them local TMC leaders, and tagged them as "notorious criminals and goons". The list includes former TMC MLA Udayan Guha and chief minister Mamata Banerjee's election agent in Nandigram, Sheikh Sufiyan.