UP govt to spend over
₹

110 cr to promote millets in 2023; drive to run for 5 yrs

Jan 31, 2023 08:34 AM IST
The state cabinet may soon give its nod to the proposal after which a state-wide campaign -- 'Uttar Pradesh Millets Revival Programme' -- will be run to promote coarse grains like 'bajra'
The Uttar Pradesh government is planning to spend ₹110 crore to promote production and consumption of coarse grains in the state in 2023, which is being observed as the international year of millets globally.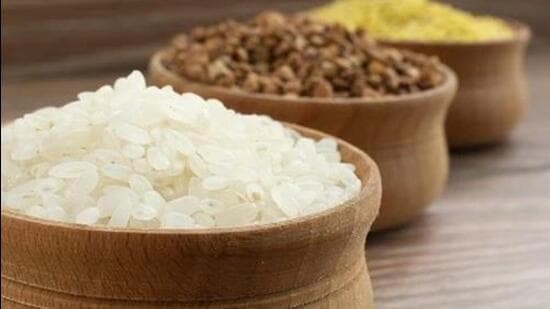 People aware of the development said the agriculture department had already proposed allocation of ₹111 crore for the aforementioned purpose in the state budget.
The state cabinet may soon give its nod to the proposal after which a state-wide campaign -- 'Uttar Pradesh Millets Revival Programme' -- will be run to promote coarse grains like 'bajra'.
"The programme to promote millets in the state will be run for five years from 2023 to 2027," said joint director, agriculture (planning) Jagdish Kumar. He added, "Under the programme, state-level workshops will be held. Also, roadshows and festivals will be organised. Research is to be encouraged and exposure visits for officials will be conducted."
Also Read: Governance, Global Investors Summit on menu as Yogi Adityanath hosts millets dinner for ministers
Earlier, on India's proposal, the United Nations General Assembly (UNGA) declared 2023 as 'International Millets Year of Millets'.
India aims to become the global hub of millets.
Kumar pointed out, "Millets are more nutritious than wheat. They are used to make different delicious recipes, including dosa."
Coarse grains are prominently cultivated in 53 of the 75 districts in UP. Their production in the state last year was estimated at 19.5lakh metric tonnes, of which around 90% was millet.
Meanwhile, the food and civil supply department is planning to distribute millets in place of rice through the Public Distribution System (PDS) under the National Food Security Act.
"There is plan to distribute millet too to beneficiaries under the NFSA," said Akhil Singh, joint commissioner, food and civil supply.
Additionally, the department of tourism will organise festivals and exhibitions to promote millets in the state.
"We are holding some events during the UP Diwas to promote millets and if asked, we would do take more such steps," said Mukesh Meshram, director-general, tourism department.
Another official said, "The government wants people to make coarse grains a part of their daily diet. To ensure this, the government will give 100% grant to people who set up units to process millets and make eatable items out of the same. Hotels and restaurants would also include millet dishes in their food menu. There is also a plan serve millet food items to foreign guests who will be participating in G-20 events in the state between February and August."