Amar Naik gang member who jumped bail arrested after 23 years
Published on Nov 24, 2022 12:31 AM IST
A member of the notorious Amar Naik gang was arrested by the RAK Marg police in Central Mumbai on Wednesday, 23 years after he jumped bail. The accused, who has been on the run since then, had sold off his Mumbai house and settled in a relative's village, making it difficult for the cops to trace him, more so as they did not even have a photograph of him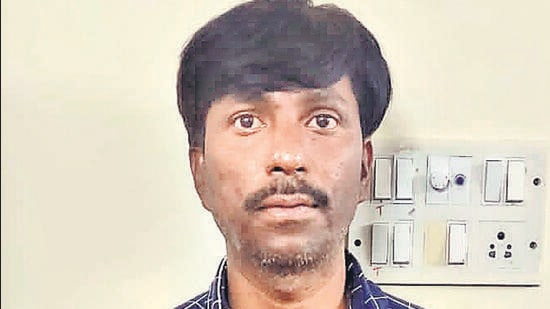 Mumbai: A member of the notorious Amar Naik gang was arrested by the RAK Marg police in Central Mumbai on Wednesday, 23 years after he jumped bail. The accused, who has been on the run since then, had sold off his Mumbai house and settled in a relative's village, making it difficult for the cops to trace him, more so as they did not even have a photograph of him.
The RAK Marg police traced Ravindra Maruti Dhole, 50, to a village in Junnar in Pune district where he had fled after jumping bail. According to the police, Dhole was arrested in 1998 for assembling and making preparations to commit a dacoity. "He was not staying in his village but in a relative's village instead," said senior police inspector Kumud Kadam of RAK Marg police station.
A sessions court had issued warrants after Dhole failed to appear before it and had finally declared him a 'proclaimed offender'.
In their search for the gangster, police teams had first gone to Dhole's old house in Naigaon but found no clue about him. "We then looked for places where people who had that surname were found," said assistant police inspector, Mahesh Lamkhede of RAK Marg police station. "Later, we also searched the Aadhar database, which gave us some clues about him. His mother was surety to his bail so we checked her UIDAI record too. We found it was the same address, which confirmed that he was the person we were looking for. After that, we picked him up."
The police said a burn injury on the leg confirmed that Dhole was the wanted accused. "He is currently not active and was living a very quiet life in the village. We will produce him before the sessions court," said Lamkhede.
Personalise your news feed. Follow trending topics