BJP unlikely to support rebel Cong candidate Satyajeet Tambe
Jan 21, 2023 12:28 AM IST
Tambe, who defied his party's order and filed his nomination in the council polls as an independent, has not approached the BJP for support. His father and three-term Congress MLC, Sudhir Tambe, reiterated on Thursday that he and Satyajeet had not quit the party
Mumbai: The BJP is unlikely to extend its support to rebel Congress leader Satyajeet Tambe, who is contesting as an independent from the Nashik Graduate constituency. In a meeting of MLAs from the BJP and Balasahebanchi Shiv Sena (BSS) led by chief minister Eknath Shinde, the ruling parties on Friday clarified that no decision had been taken to support Tambe.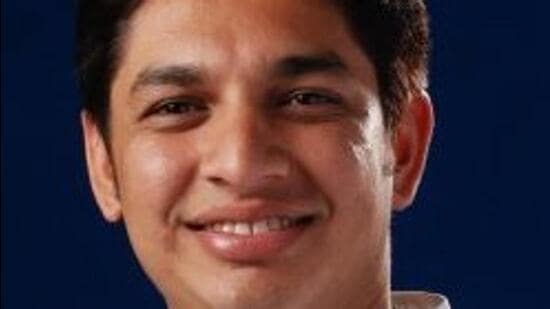 Tambe, who defied his party's order and filed his nomination in the council polls as an independent, has not approached the BJP for support. His father and three-term Congress MLC, Sudhir Tambe, reiterated on Thursday that he and Satyajeet had not quit the party—it was the party that had suspended him pending enquiry and expelled Satyajeet for six years.
The Congress had given official candidature to Sudhir Tambe in the council polls, though he had asked for the ticket for Satyajeet, who also happens to be the maternal nephew of senior Congress leader Balasaheb Thorat. After the party declined to nominate Satyajeet, the Tambes decided to field Satyajeet as an independent. The Nashik Graduate constituency is one of the five council seats that will go to the polls on January 30. The counting of the votes will be done on February 2.
Although speculations are rife that Satyajeet is on his way to joining the BJP, the party's state leadership clarified on Friday that there was no decision taken on it. "While addressing legislators from BJP and BSS, the BJP leadership said that since Satyajeet did not ask for their support, there was no decision taken to support him," said a BJP leader. "The leadership said that there would be no discussion on this in the meeting. But though we will not extend support openly, tacitly we will ensure that he wins against the Maharashtra Vikas Aghadi candidate. In return, we are expecting Satyajeet to stand by us whenever voting is conducted in the Upper House."
According to a Congress leader close to Satyajeet, the rebel leader is not keen on joining the BJP immediately. "Satyajeet fears that by joining the BJP, his prospects of winning may be hampered at the local level, as most of the voters in Ahmednagar and Nashik are affiliated to the Congress," he said. "Secondly, the Tambes also fear discontent from leaders within the BJP in Ahmednagar."
The leader said that the support of Shikshak Bharati's MLC Kapil Patil to Satyajeet was an indication that the leader would not formally join the BJP. "Patil quit the Janata Dal (U) immediately after Bihar chief minister Nitish Kumar joined hands with the BJP," he said. "Patil would not have supported Satyajeet if he had sought support from the BJP."
Patil reiterated that Satyajeet would not join the BJP. "He still follows secular ideology and does not believe in going with a party like the BJP," he said. "He is a capable young leader who needs to be given due space, and hence I have extended support to him. I stood by him only after ensuring that Satyajeet would not join hands with the BJP."