Gangster fake encounter case: Divya Pahuja applies for plea bargaining
Jan 28, 2023 05:48 PM IST
Pahuja was arrested on July 14, 2016, for her alleged role in the fake encounter killing of Gadoli and has been in prison since then.
Mumbai: Model Divya Pahuja, arrested for gangster Sandip Gadoli's fake encounter killing case, has approached the sessions court for plea bargaining. She has agreed to plead guilty to the charge of passing information about Gadoli to Haryana police in return she has pleaded to be released on the prison term that she has already undergone.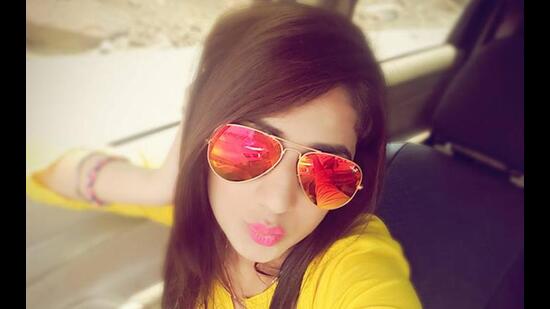 Pahuja was arrested on July 14, 2016, for her alleged role in the fake encounter killing of Gadoli and has been in prison since then. The gangster was allegedly killed by the Gurgaon police in Andheri Metro Hotel on February 7, 2016, in an alleged fake encounter.
Haryana police allegedly used Pahuja to honey-trap the slain gangster. The Mumbai police alleged that it was Pahuja who gave constant information about Gadoli's locations to the Gurgaon police and that she was present in the Mumbai hotel room where Gadoli was killed in an alleged fake encounter.
In her handwritten two-page plea, Pahuja stated, "I plead guilty to passing information of the deceased Sandip Gadoli to Haryana police to save my family and me. Therefore, I request you for plea bargaining or granting me bail keeping in view my incarceration in mind."
Pahuja had filed the plea on December 13 after which the court had asked the prosecution to respond to the plea, and posted it for hearing on January 31.
She claimed that Gadoli threatened her to accompany him. "The deceased (Gadoli) had threatened to kidnap my father Ashok Pahuja and my sister who was underage/minor (15-year-old at the time) if I refused to meet him. Under pressure, to save my family from the ordeal, I agreed to cooperate with the Haryana police to get Gadoli arrested," read her letter to the court.
She claimed that she did not know about what was to happen on the day when the Haryana police opened fire at Gadoli and killed him in an encounter. She claimed that she was unaware of the mala fide intentions of the Haryana police personnel.
The former model claimed that she was just 18 years old when she was arrested in the case. "My father is a handicapped person and suffers from several ailments. He has no support apart from me. My education has come to stand still. My reputation has been tarnished. My well-being and my mental soundness have been severely affected," Pahuja claimed in her plea.
Speaking about the case, she claimed that charges were framed on November 14, 2019, but since then, only one witness has been examined in the last three years. Besides, she claimed, Gadoli was absconding and a wanted criminal having 43 serious offences registered against him.
She claimed that as per the prosecution, she was introduced to Gadoli by Manish Khurana and did not meet him with any motive. Besides, she claimed, there was not a single call exchanged between her and the other co-accused nor was there any money deposited in her account.