Mumbai water supply disrupted after heavy rains enter water purification complex
Ajay Rathor, chief engineer of BMC's hydraulics department said the purification system had to be shut down along with power supply as a precaution immediately after water entered the complex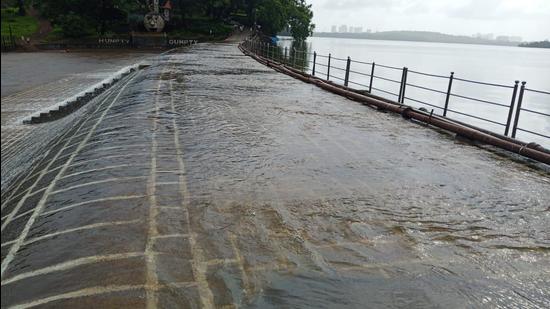 Updated on Jul 18, 2021 01:36 PM IST
Water supply in most parts of Mumbai was disrupted on Sunday, after heavy rains inundated the Bhandup water purification complex, forcing Brihanmumbai Municipal Corporation (BMC) to shut down the water filtration plants at the complex.
"Efforts are being taken to restore Mumbai's water supply by restarting the water purification system in the complex, which may take up to a few hours. After water supply is restored, the administration appeals Mumbaikars to boil water before drinking," BMC said in a statement on Sunday afternoon.
Ajay Rathor, chief engineer of BMC's hydraulics department said the purification system had to be shut down along with power supply as a precaution immediately after water entered the complex. "We are draining the water, and cleaning the system," he added.
Due to the disruption, the Island city and its western suburbs did not receive the regular municipal drinking water supply on Sunday morning. Water supply to parts of the eastern suburbs was also affected.
The BMC statement added that while the drinking water supply system will restart in a few hours, it may take longer for the filtration system to recover. "Therefore, after water supply is restarted, Mumbaikars should boil water and then drink it," it said.
Close Story