Oppn slams Shinde visit to Nashik astrologer
Published on Nov 25, 2022 12:12 AM IST
CM's critics feel he abruptly cancelled all official meetings and dashed to Mirgaon, "unsure of his future".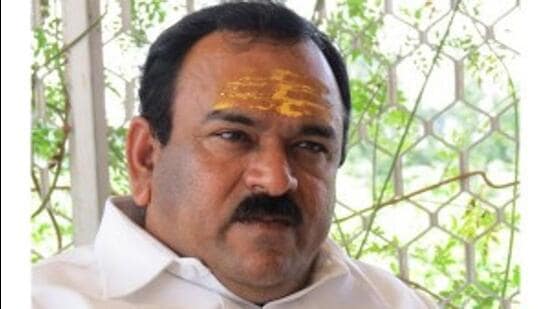 Surendra P Gangan and Yogesh Naik
MUMBAI: Maharashtra Chief Minister Eknath Shinde's journey to Ishaneshwar Mahadev temple, in Mirgaon (Sinnar taluka), Nashik, on Wednesday, has elicited flak from opposition leaders. Shinde is believed to have made the trip to visit the much-sought-out numerologist and astrologer, Captain Ashok Kharat, chairperson of the temple trust.
CM's critics feel he abruptly cancelled all official meetings and dashed to Mirgaon, "unsure of his future".
Shinde travelled with his wife, Lata, and two cabinet ministers – Radhakrishna Vikhe Patil (revenue) and Deepak Kesarkar (education) – to visit the Saibaba temple, in Shirdi. After the darshan, the entourage travelled to Sinnar, about 35-kms from Shirdi. He flew back to Mumbai in a chopper from Sinner.
He is believed to have discussed his current political situation with Kharat. Among well-known personalities who visit him, is a powerful politician from Delhi.
The meeting became a talking point in political circles as the Balasahebanchi Shiv Sena-BJP alliance government is still awaiting Supreme Court's verdict on the back of the split engineered by Shinde.
Kharat, a retired merchant navy officer, has worked as captain with an Australian firm and toured 154 countries. He heads Shivnika Trust, which manages the temple.
"Many politicians and businessmen seek Kharat's advice on important matters. He suggests corrective measures to those facing problems," said a senior politician.
Maharashtra Andhashraddha Nirmoolan Samiti, founded by late rationalist Dr Narendra Dhabolkar, has attacked the CM. Krishna Chandgude, state working president of the organisation, said, "This was an irresponsible act and not acceptable from a person holding constitutional post. Astrology is a business of selling dreams and a false art. It sets a false perception and we condemn it."
NCP chief Sharad Pawar felt only a person with shaken confidence visits an astrologer. "The current activities in the state is new to the people of a progressive state like Maharashtra. I do not believe in astrology. Citizens of the state have seen what happened in Assam (during rebel MLAs stay there in June)," said Pawar.
On Thursday, Shinde retorted saying, "There should not be any objection to a visit to any temple. I do everything with guts, without hiding anything. Self-confidence resulted in 50 MLAs and 13 MPs siding with me. I proved it on June 30 by 'showing hand' to the people it meant to."
Kesarkar noted that the CM's visit to "oversee the construction of a proposed goshala (cowshed) at the temple for which he had given a donation was ugly". He insisted that Shinde visited the temple on Kharat's invitation "for a darshan and not to show his palm".
State industries minister Uday Samant termed the opposition's backlash "a ploy to defame the CM".
Personalise your news feed. Follow trending topics