Seven lakh students register in class 10 and 12 in Mumbai division
Jan 20, 2023 12:37 AM IST
With a decrease in the incidence of Covid cases, the exams will be held in examination centres as was the case before the pandemic. The board has clarified that the exam will be conducted on 100% of the syllabus this year and that no extra time will be given
Mumbai: The number of students enrolled for the class 10 board exam has decreased this year, while those for class 12 have increased as compared to last year.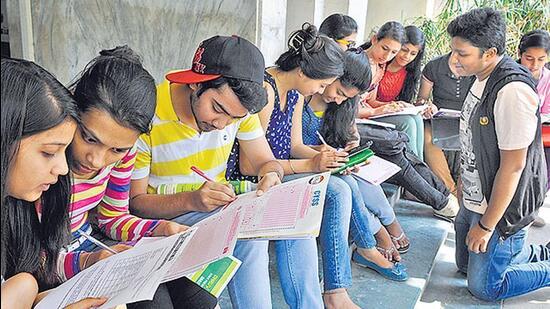 Figures by the Mumbai Divisional Board of Secondary and Higher Secondary Education show that in Mumbai, 3,51,616 students have registered for class 10, and 3,40,956 students for class 12. Compared to previous years, there has been a drop of 8,461 in the number of students in class 10; but in class 12, there has been an increase of almost 32,000 students this year. While there are 1,049 examination centres for class 10, there are 635 examination centres for class 12.
The exams to be held in February-March 2023 will be conducted in the same manner as in 2019. Last two years, considering the Covid pandemic, students' schools and junior colleges were made into examination centres (home centres). With a decrease in the incidence of Covid cases, the exams will be held in examination centres as was the case before the pandemic. The board has clarified that the exam will be conducted on 100% of the syllabus this year and that no extra time will be given.
Mumbai Division consists of three divisions, namely Thane, Raigad, Palghar, Mumbai South, West, and North. Subhash Borse, Secretary, Board of Secondary and Higher Secondary Education, Mumbai Division, said, "Examination centres, meeting arrangements, and other complete preparations for the class 10 and 12 examinations are complete. All the home centres will be closed this year. Private students can register for both these exams a day before the commencement of the first paper."